5 HR Skills to Have in 2021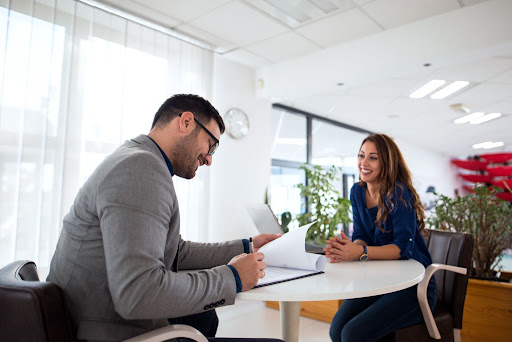 2020 had a sudden shift that impacted the business world to speed up the transformation into virtual operation. That's why a professional HR must adapt to these changes and have these skills in 2021 and beyond.
Human resource management has a very crucial role in leading and managing the workplace and the whole business. A professional in HR has various roles in keeping up with their tasks, from recruitment to exit and everything in between is their responsibility
The HR Role in Organization
Basically, the HR department handles everything needed in maintaining the workforce in the organization. They are responsible for managing the employee life cycle in the organization from recruitment, employee benefits, employee compensation, compliance, employee and labour relations, organizational structure, payroll and information, providing training and development and many more. Simply, HR needs to ensure that the organization is adequately staffed.
With the fast-changing and digitized business world, it is important that HRs are dynamic and adapt to the demand brought about by these transformations. 
Top 5 Human Resource Skills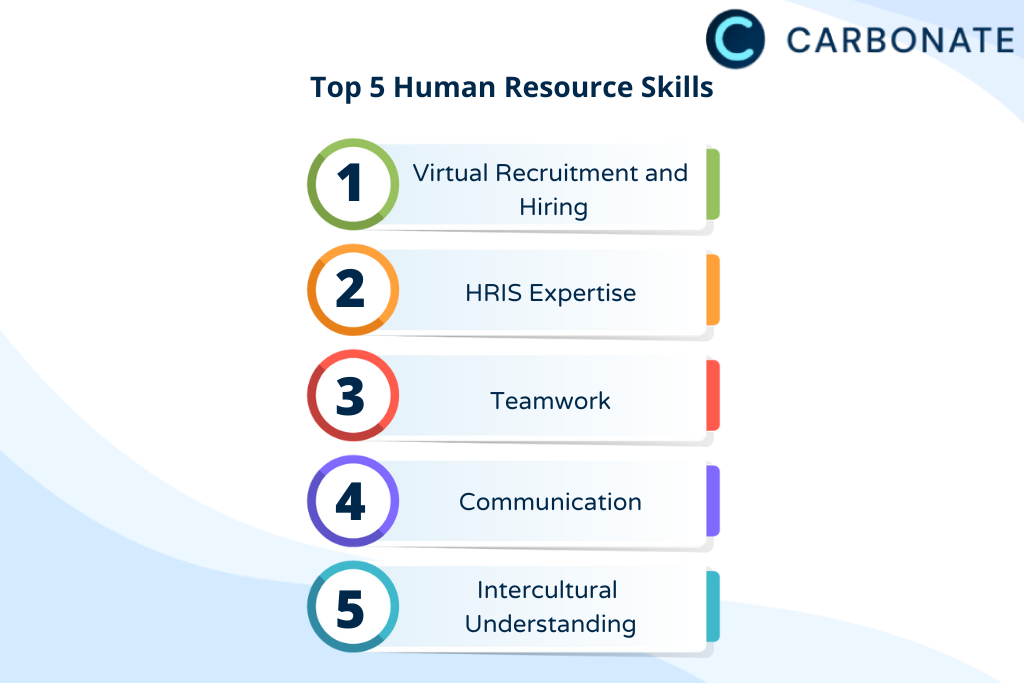 Here are the 5 HR skills in 2021 and beyond.
Virtual Recruitment and Hiring

According to a LinkedIn report, the recruitment trend in 2021 and beyond is happening in a virtual setting. Many businesses are getting better access to talents across the globe making it easier to get the profile of the perfect candidates.

Half of the HR professionals are expecting their recruiting budget will decrease and maximize the virtual recruitment process. The way recruiters assess the candidates will be based on the skills and potentials to adapt to the changes and the ability to cover other tasks.

So, as a recruiter, it is important to have a good analysis of the resumes and figure out who among the candidates would be suitable for the job description. If the company offers a work-from-home arrangement, the recruiter must also ensure the capacity and knowledge of the candidate to work from home using specific software and applications as well as the technology needed.

Human Resource Information System (HRIS) Expertise

Basic skills in using information technological-based advancement in businesses are very crucial, gaining enough opportunities for the betterment of their company. Information System(IT) simplifies the process of work that is assigned for you because it provides many benefits addressing HR problems according to their respective responsibilities and you must familiarize those things.

ATS (Applicant Tracking System) and HCM (Human Capital Management Software) are kinds of HRIS software that you need to be skilled in. These software addressing solutions focused on automating basic HR skills tasks so that it enables you to become productive and efficient at work. Many companies used this software to ensure that the flow of their HR department runs smoothly without any loops and disturbances.

Teamwork

Teamwork in the HR department really matters the most. As an HR professional, it is necessary that you have always been working with teams or groups. In fact, you must be an expert in collaborating with the team and be able to discuss plans and projects properly. 

Leadership simply gives you emphasis on these situations. A good leader must know how to put themselves in a situation of its members. Simply engaging in specific things like sports such as basketball, football, or online games could help to develop and strengthen one's camaraderie of your teamwork skills. In this part, they will appreciate and understand your effort as well as boosting their trust to be their leader in managing teams. 

As an HR professional, you'll have to guide and be with your employees all the time assisting them on a various range of business scenarios and become a competent one.

Communication

The HR professional is always in the field of having a lot of interactions and demands talking and communicating with potential candidates. Communication is necessary for you to learn and flourish because you'll be conducting multiple interviews, providing and solving conflict resolutions, monitoring reports and delivering presentations. 

Having strong verbal skills, writing skills are also considered as major skills you should enhance because they will help you in writing memos, company policy and guidelines and preparing handbooks to collaborate and fully understand the employees. Effective communication is a key in HR professionality and that really matters the most.

Intercultural Understanding

With recruitment reaching across the globe, you will have diverse candidates. It is important to know their basic data, culture and as well as their differences. You must know how to deal with diverse candidates. The recruitment and hiring decision helps you in managing and evaluating your candidates. 

For example, Asians are very conscious in communication and they tend to use polite forms of speech when communicating with those older than them. While for Americans, they are very direct communicators because they tend to express their ideas verbally without paying attention to body language. They are assertive and persuasive in speech.

Understanding intercultural relationships and cultures makes you more knowledgeable searching for potential candidates and providing them great assistance and a friendly welcome for a great onboarding process.
Bottom line!
With the fast-changing and dynamic business world, an HR professional must possess some skills to adapt to the virtual business process. Some of these skills are expertise in Information Technology, virtual recruitment processes, and teamwork. These skills are necessary to help you manage and operate your daily tasks to improve your productivity in the new HR processes.  
To make the seamless transformation of digital HR processes, it is important to have a trusted HR solution that can help you adapt to the new trends in HR processes. Carbonate is a compact system wherein you can get a better service experience in one place, from creating payslips, leave management, rostering, and managing attendance all done in one software. So in times of hardships coping up with various challenges, requirements, and other business matters Carbonate app is your corresponding system that will serve and guide you through this journey.