How to custom edit roster
In the roster, when a long-range task is created and then you wish to edit it from between, The Carbonate HR offers you to do that using the custom edit option.
Once you customized your old roster, it will be divided into parts.
Simply do the following steps:
Step 1
At first, please login to Carbonate and click on rostering module
To customize an old roster, click on the roster to edit it.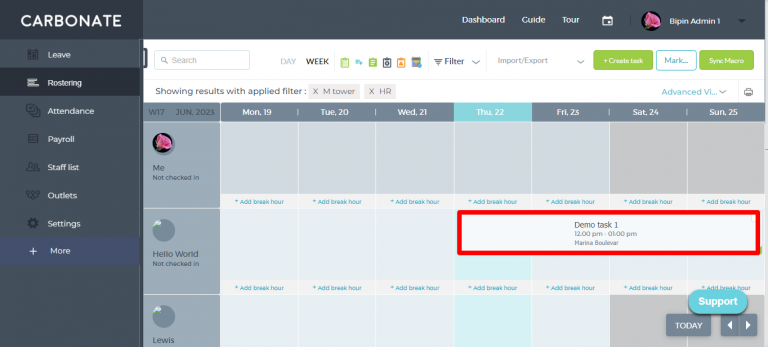 Step 3
Enter the custom dates and edit/delete the task. If editing, proceed to further add new details for the new roster on custom dates.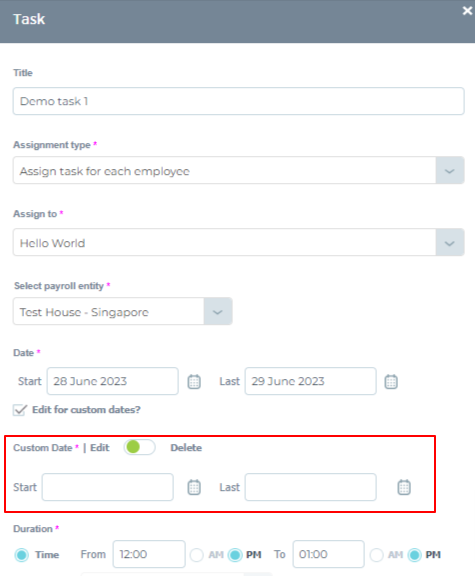 Watch a video about how to custom edit roster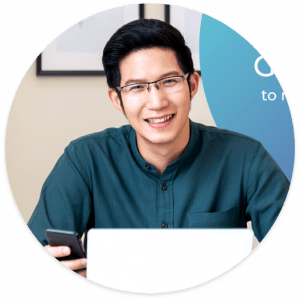 Need more help? Ask us a question