IRAS
The Inland Revenue Authority of Singapore (IRAS) agent of the government and provides services in administering, assessing, collecting and enforcing payment of taxes. It operates under the Ministry of Finance's authority.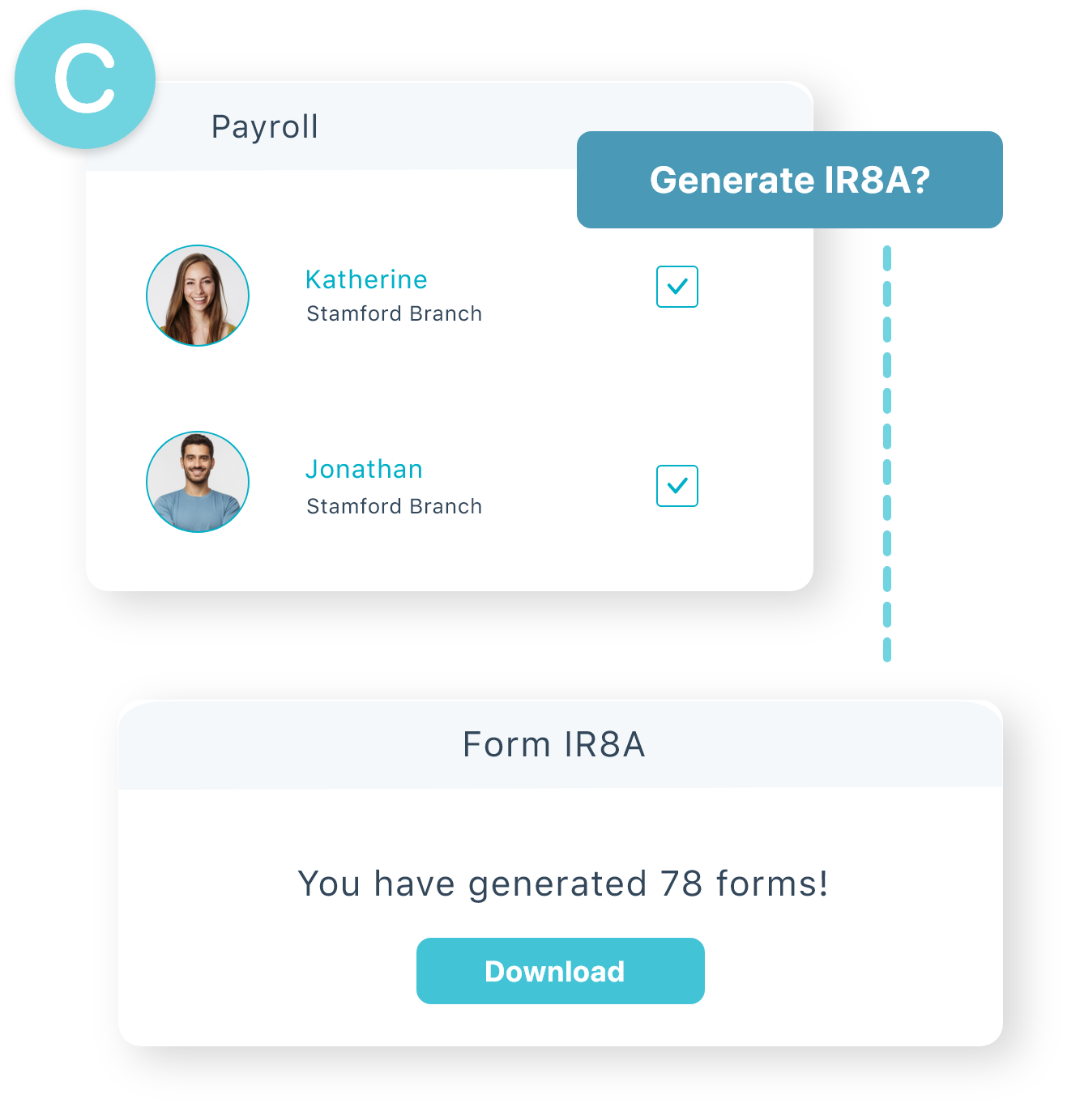 Generate Form IR8A
Go to Payroll and click on IRAS. Select individual / multiple names then choose the payslip period and that's how you easily generate multiple IR8A form in Carbonate system.
IR8A AIS Submission
First thing first, double check if all employees data are updated. Next step, select individual / multiple names, choose payslip period and click 'submit details' then you're done!