APPRAISAL
Evaluate your team's performance regularly to increase productivity and stimulate growth.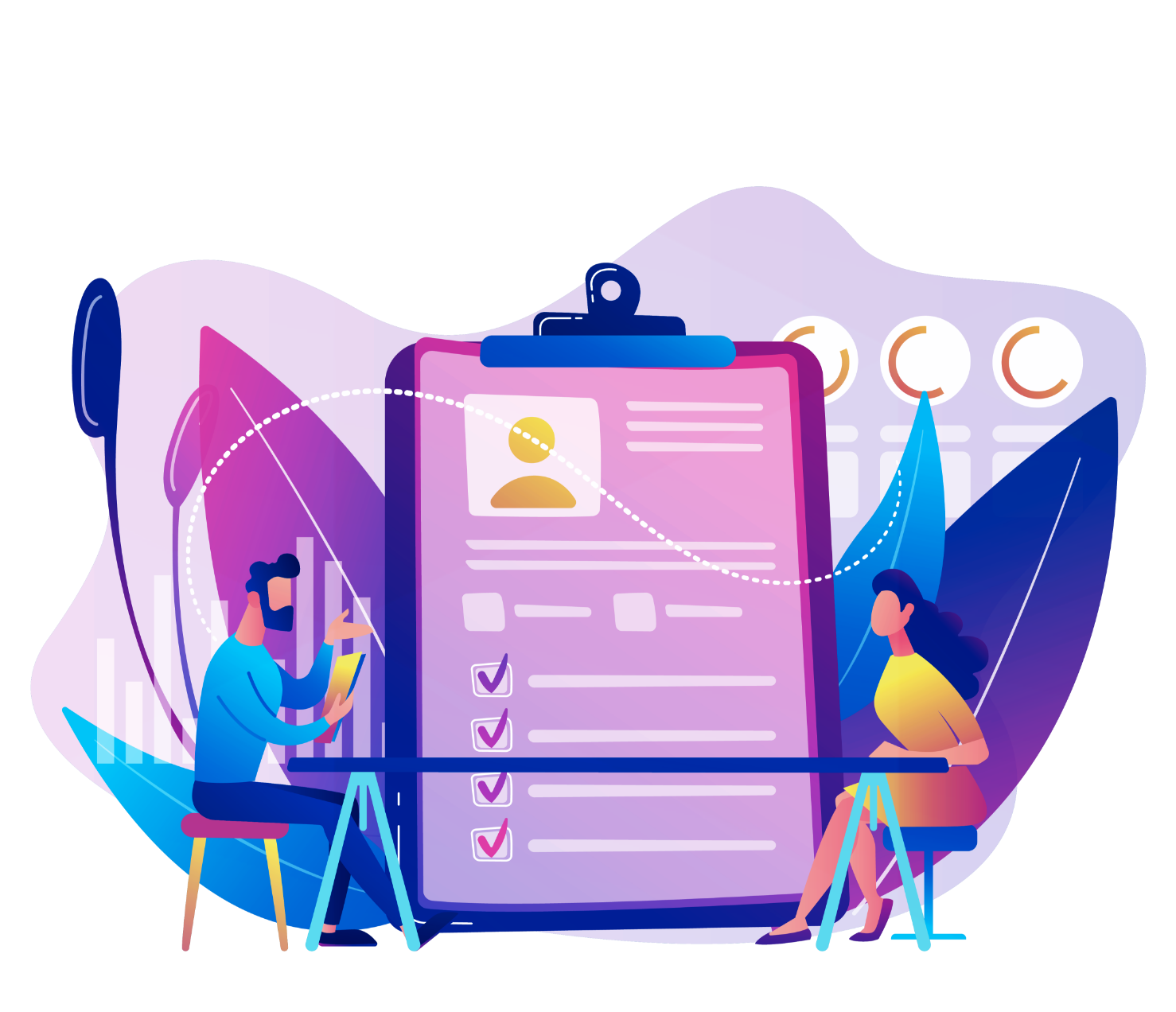 Measure what matters
Use the right indicators to measure performance and growth.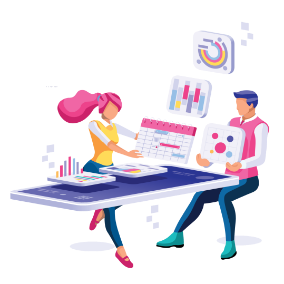 Simplify the process
Straightforward method to simplify your appraisal process.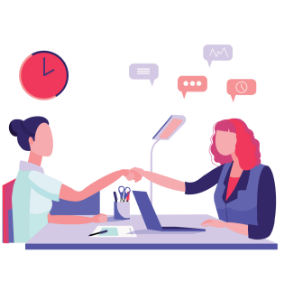 Transparent & Objective
Keep the process transparent for accountability.
Schedule cycle
Set a periodic schedule when employees can submit their appraisal application.
Set the KPI
HR and team leaders review employees' performance based on determined KPIs.
Review performance
Rate each of employee's objectives and success indicators to find out the overall performance.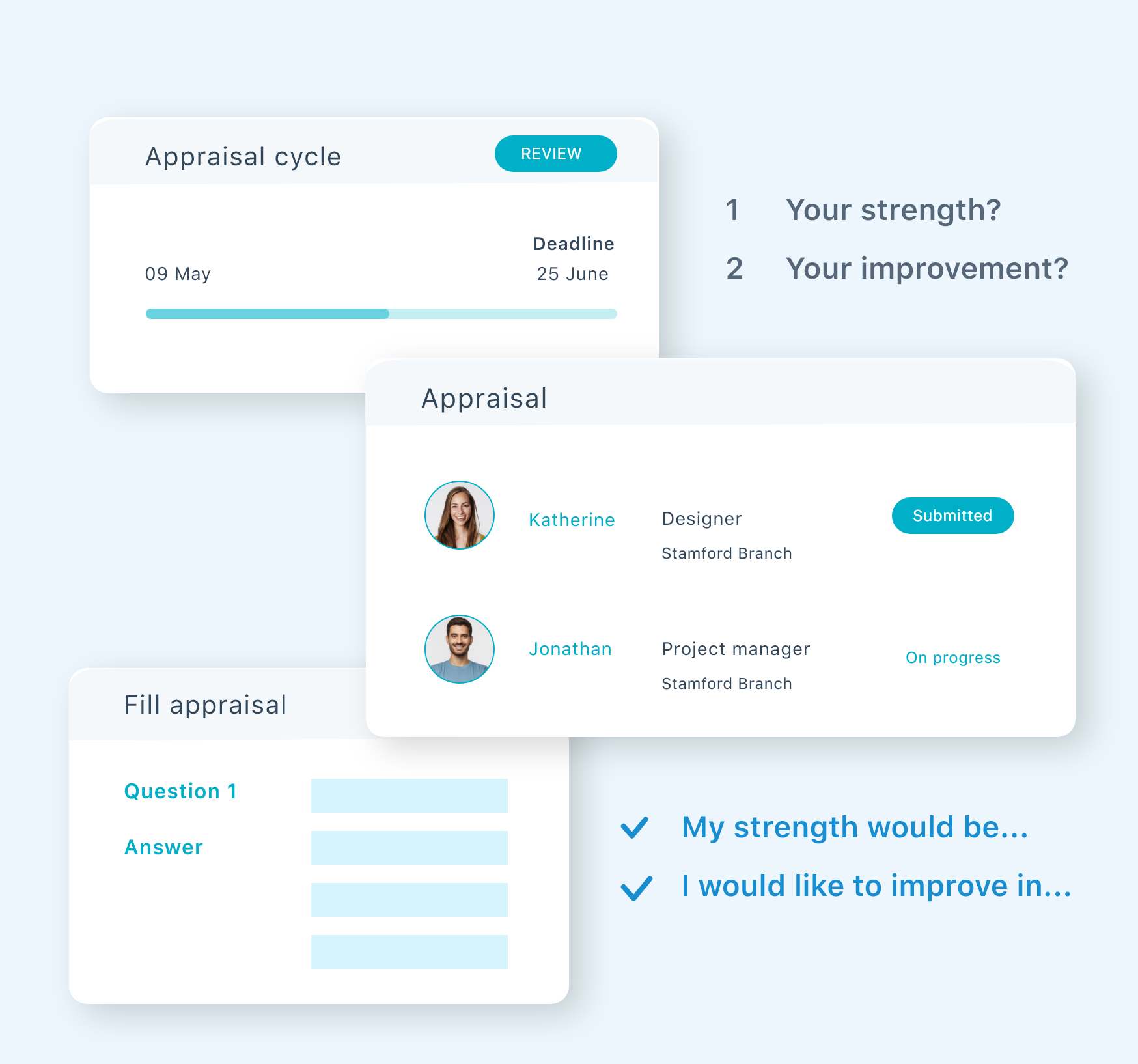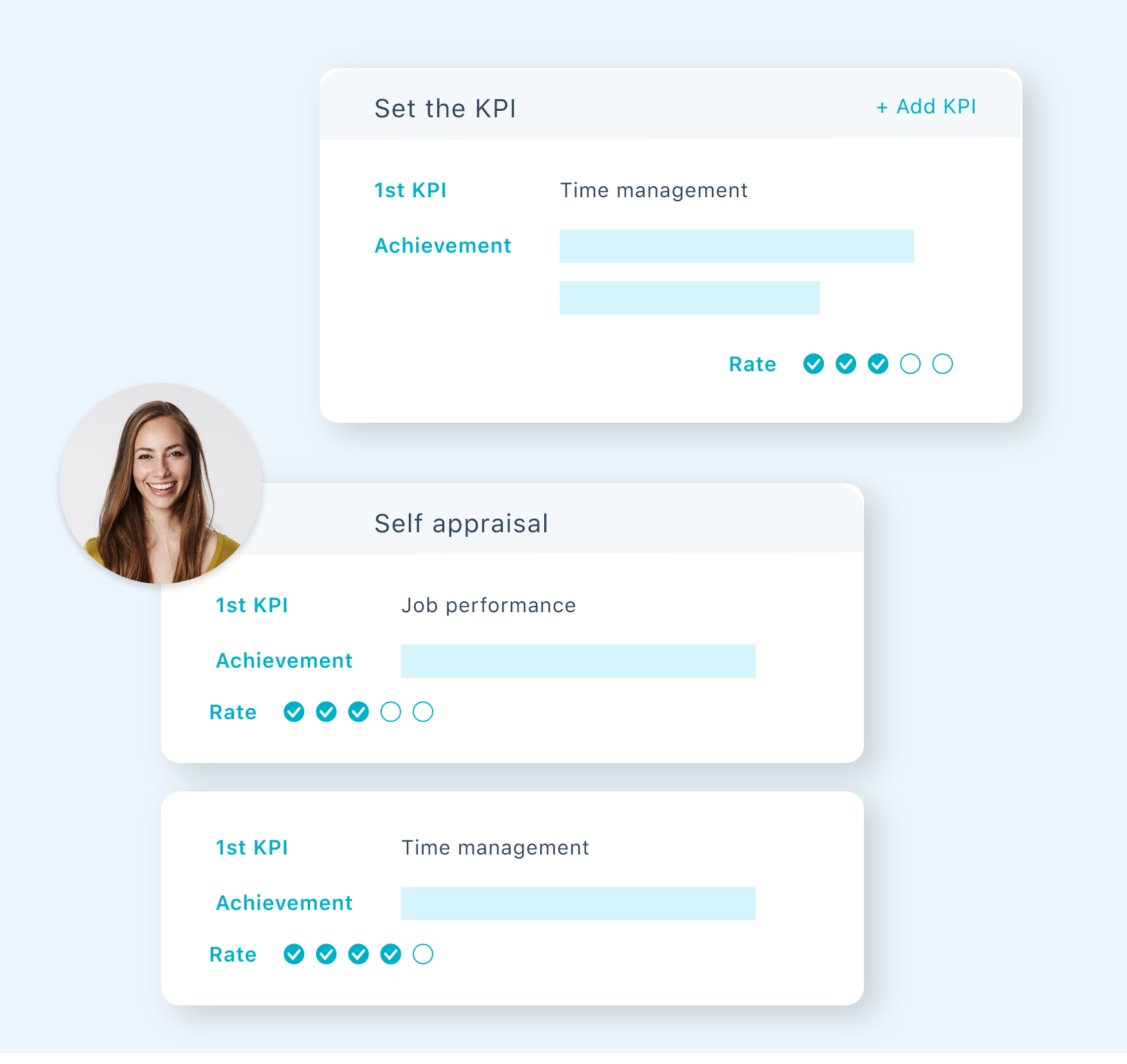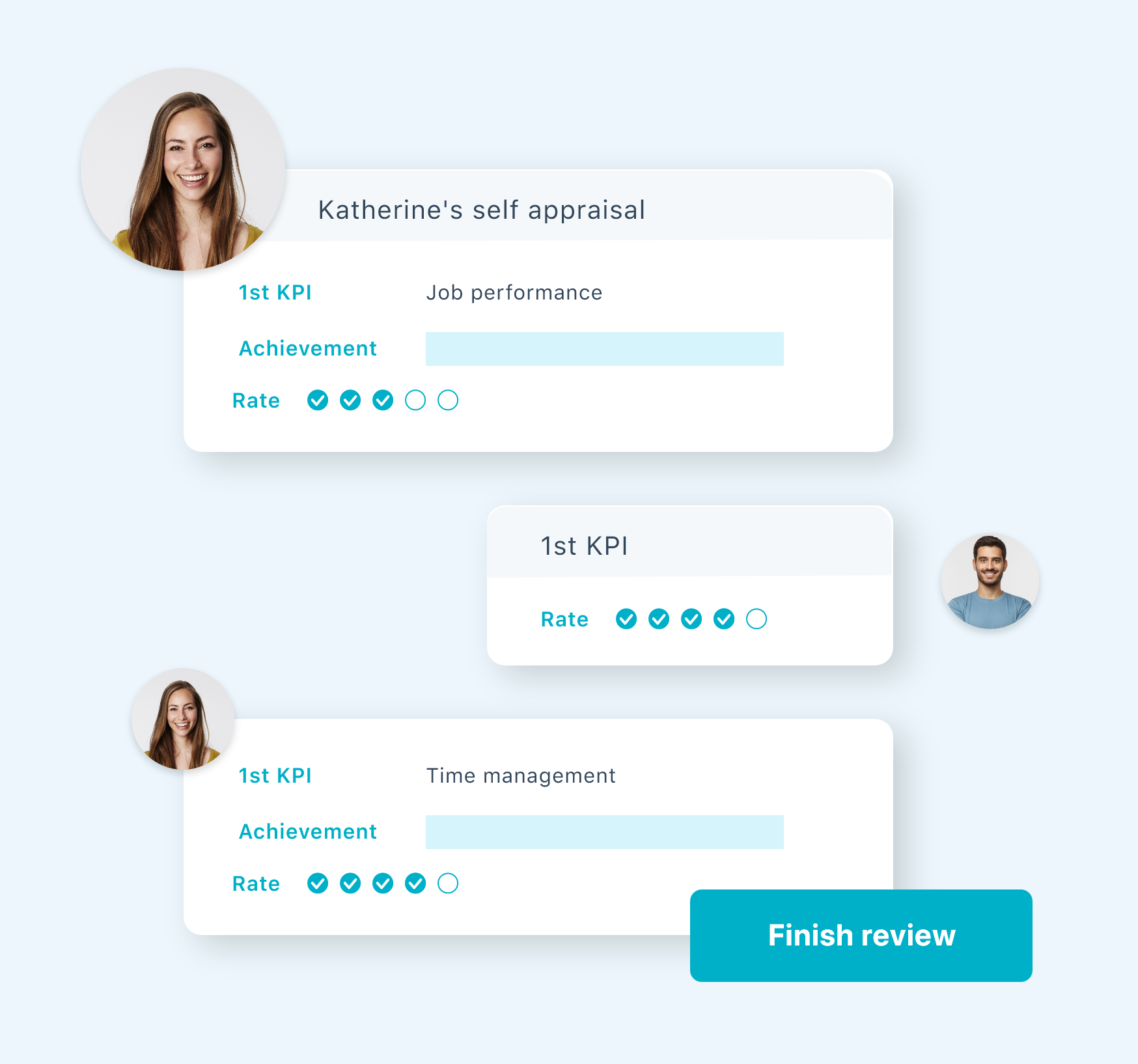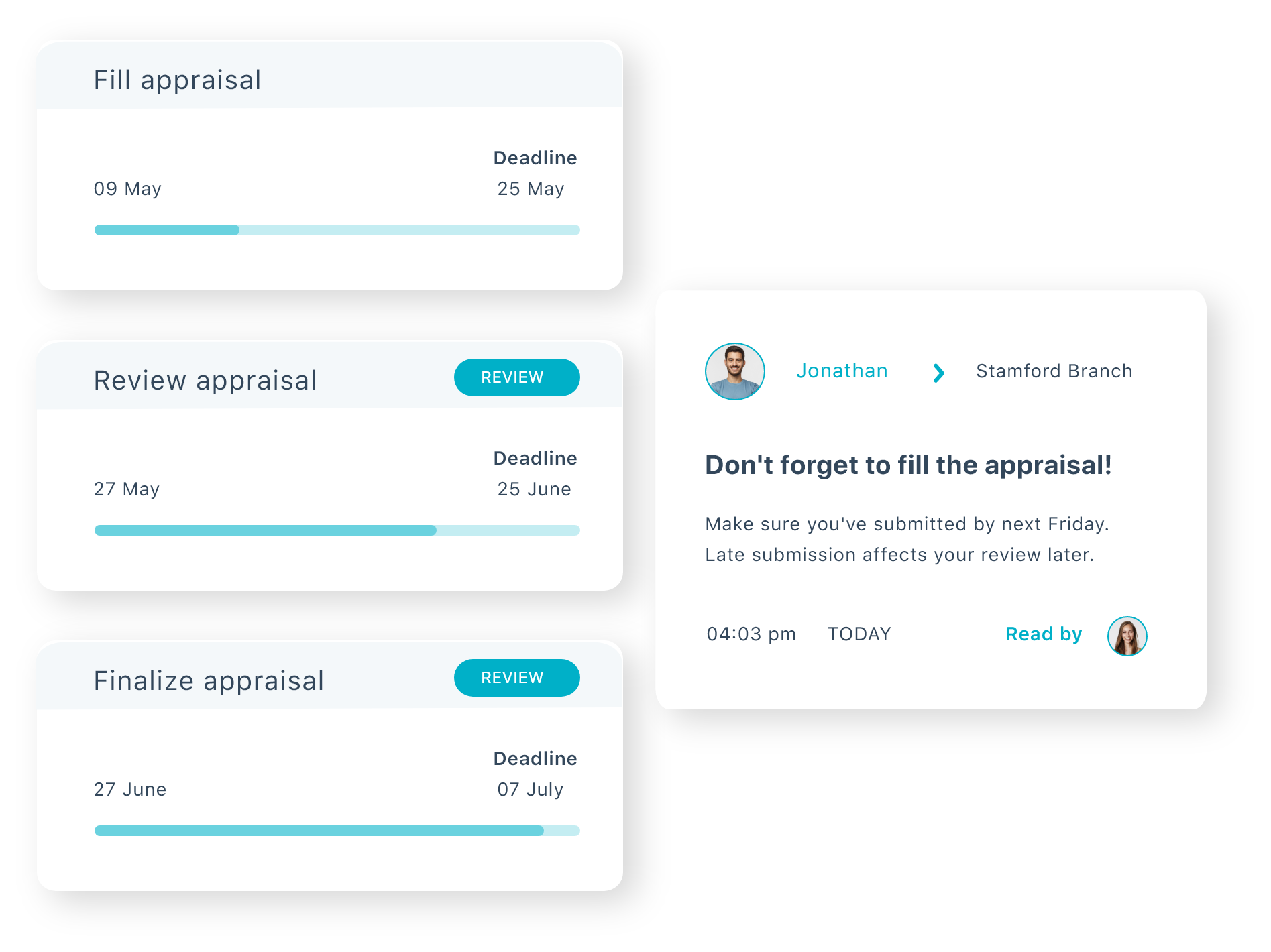 01
Schedule routine appraisal
Create the appraisal timeline for your team from submission, review, finalisation and communication stage at every certain period of time.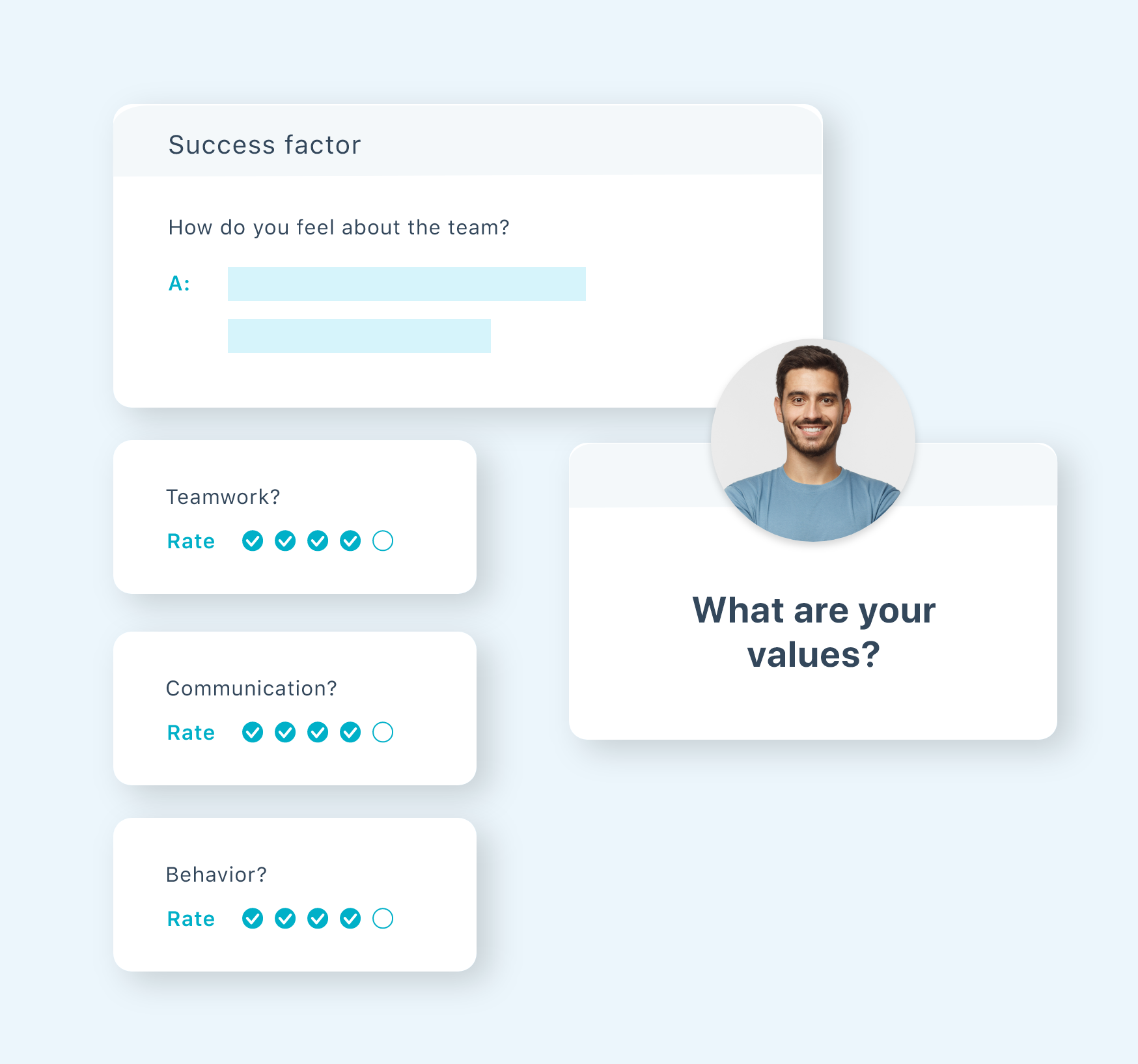 02
Success has various indicators
Every company values different aspect of performance. What's yours? Break the indicators in details to determine the successful rate.
Check out other features!
Have any question? We'd love to help!
Don't be shy to tell us more about your details and we'll get in touch with you at the speed of light.