What is HRMS – Human Resource Management System?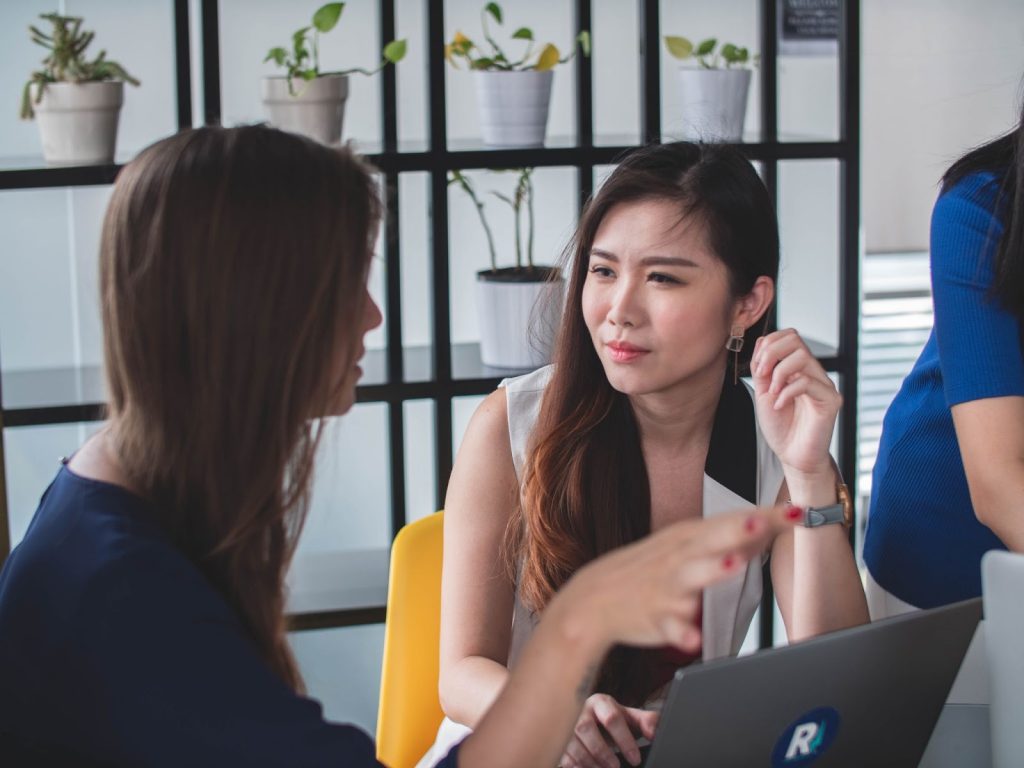 So, what is human resource management? In Oxford Handbook, HRM is the management of work and people towards desired ends. It is a fundamental activity in any organization in which human beings are employed. HRM is an essential department in starting and growing an organization. It ensures that the organization has the most valuable resources, the workforce.
Table of Content
5 Key Functions of HRM
HRM has five key functions: staffing, development, compensation, safety and health, and employee and labour relations. These functions ensure that the workforce in the company is functioning at its optimal state.
Staffing

Staffing is the most important part of HR process & function includes recruitment, selection, onboarding, and training a new employee. It ensures that the right people are chosen in the right position, making it essential for its success.

Development

Training and development, performance management, and remuneration appraisal are necessary to amplify the skills set while boosting the confidence in performing the job responsibilities, thus it makes it an essential function of HRMS.

Compensation

HRM is in charge of ensuring that payroll is 100% accurate and processed promptly.

Safety and health

The HR department must establish a safe and holistic work environment that is provided to its people. It ensures that the company follows health and occupational safety standards in every corner of the workplace.

Employee and labour relations

The HR department handles the resolution of conflicts between employee and labour relations. While it needs to make sure that employees are well compensated with benefits that comply with labour laws, it also considers the minimal risk to the company.
With its broad coverage of functions, HRMS is the best solution to streamline the HR processes. But, what is HRMS?, What does HRMS do? & Why is HRMS needed? These are some broader question that needs to be answered while considering a HRM System,
What is HRMS?
HRMS or Human Resources Management System is a software designed for the HR department to manage its functions from staffing to employee and labour relations, and everything in between. It helps HR professionals maintain a productive workplace through its modernized system and applications.
What does HRMS do?
The HRMS started way back in 1970 and made the payroll computerized. It uses spreadsheets and mainframe technology to process payroll, from calculating the employee's salary to printing payslips. In the early 2000s, the payroll system became more advanced with its direct deposit system.
Since 2020, as the world witnessed a historic shift in business operations brought about by a pandemic, HRMS promises more innovation. It ensures that remote working and office-based setup are considered in the HRMS. Machine learning, analytics, and artificial intelligence are the modern functions of HRMS.
HRMS are being associated with and used interchangeably with HRIS, which stands for human resources information system. Let us note that the difference between HRMS and HRIS lies in its functionality. HRIS helps in recording employee data and preparing reports and compliances. As the technology evolved more than just keeping employee records and becoming more automated, the HRIS became HRMS.  
Why is HRMS needed?
HRMS is paramount in the modern business world. Managing the workforce and administering their data efficiently is demanding. Thus, automated HRMS provides solutions to these demands.
Facilitates Payroll

HRMS automates payroll processing and enhances productivity. From counting logged hours to generating payslips, it can be finished within a day, not any more weeks. It saves a considerable amount of paperwork. It helps simplify the tedious tasks of HR professionals through simplified administrative tasks.

HRMS can facilitate payroll with 100% accuracy. It automatically computes deductions for labour laws compliance which lessens the taxing tasks for the HR professional. It helps keep track of the ever-changing labour laws and regulations and updates the system to reflect the changes.

HRMS leads to a better employee experience and helps in boosting loyalty to the company. Inaccurate payslips can lead to queries, and recurring issues may increase employee turnover. Even mistakes from the computation of payroll may lead to incurring unnecessary costs.

Check out these Payroll Best Practices: 5 Tips for Ultimate Efficiency

Manages Attendance

With remote working employees, HRMS can easily manage attendance. It can provide real-time data to monitor the employees' attendance immediately and take actions for tardiness and absences without leave. It can track time efficiently and can also aid in measuring KPIs.

Leave management

Too much absenteeism and unplanned leave can hurt business operations. It can lead to skipping deadlines and targets. The HRMS can help monitor and manage leaves. It helps accommodate employee's work situations while minimizing its risk to the business. HRMS simplifies the application for leave which can lead to reduced absenteeism. It offers more transparency where employees can check their attendance and leave balances, making them more aware of their job performance. It allows better communication due to real-time information access.

Learn the basics of Leave management for dishonest employees

Faster and easier roster/schedule

Preparing the roster is a regular but challenging responsibility of the scheduling manager. He has to make sure that the business operates smoothly through the right set of employees, the right shift, and the right outlet. The HRMS can remove any chances of conflicting working schedules. HRMS software It eliminates the usual error committed in roster scheduling through real-time information and organized scheduling. It improves productivity at work and maintains transparency to see what everyone is up to.

For roster management, HRMS can provide a view of the employee schedule and availability. HRM systems helps update work schedules, and assigning tasks can be done remotely and instantly. It should implement employee-friendly shift rotation policies which make the employees feel they are being cared for. Notifications can be sent via mobile phones or email so that everyone can have real-time updates of their work schedule. Similarly, if an employee has an emergency and cannot report for the scheduled shift, the scheduling manager can quickly deal with the situation.

Read the 5 Effective Tips for Creating Perfect Employee Roster.

Manages announcements

A good HRMS helps the HR department make an announcement, whether for public or private. It can create templates and save reports so that it can be available in the future. HRMS makes announcement management easier and ensures that all staff will be notified. It can help HR select the preferred time of the announcement, identify who has not yet read the announcement and save the data in a log. HR can easily make the necessary changes and quickly send the updated one in case of wrong information. That could save a lot of time and resources compared to the past announcement process.

Easy performance appraisal

Employee evaluation can take a lot of time and resources. The HRMS helps the HR use the valuable indicators for the KPIs and other metrics for performance and growth. It simplifies the appraisal process and ditches away with lots of paperwork and time-consuming reports.  Human resource management system makes the appraisal more transparent and objective to help motivate the employees and enhance their job performance. While HR sets the KPIs, the HRMS simplifies and automates the process to get a detailed success rate.

Provides digital workspace

Working remotely as the new normal, HRMS provides a safe and secured digital workspace that promotes effective collaboration between team members. It gives a digital room for meetings and monitors the team's progress to maximize productivity. Tasks and files can be neatly organized and accessible in this workspace. This helps the remote employees improve their productivity because all the resources needed can be readily available in one platform. The HRMS makes managing remote employees much more straightforward.
Why do companies need HRMS?
The HR department covers comprehensive and diverse facets that ensure the company is operating efficiently. The HRMS covers the repetitive and administrative tasks and streamlines these processes that amplify the productivity and efficiency of the department.  Human resource management systemIt  aslo enhances the employee experience and makes the management of the workforce easier.
A fully automated HRMS understands the growth and expansion that matters to every company. While HRMS reduces paperwork, it even reduces the stress associated with the tedious tasks in this department. It helps them finish more tasks in the shortest time. Moreover, everything from employee data to labour laws compliance can all be store and managed in just one platform.
Carbonate: The fully automated HRMS for small businesses in Singapore
If you are looking for the best HR solution to help you automate your processes, Carbonate is your best choice. Carbonate has all these essential features to help the HR team streamline all the HR facets, from facilitating payroll to providing digital workspace.  
And more, you can get up to 80% subsidy, so hurry up because this exciting offer is not here forever!  Get your subscription here.
Take a look at our website for more details.
Ready to automate your HR processes? We'll be glad to assist you. Send us your details here.