How to Keep Your Remote Working Employees Engaged?
In 2020, the COVID-19 historically shifted the business world. It begins the work from the home trend as the new normal when it could only be a perk in the past. In 2021, the number of remote workers is expected to double its number compared to the number before the pandemic.
Let's take a glimpse into the various data about remote working:
Many businesses realized that remote working is more to its advantage concerning productivity and cost-efficiency. Newly-formed companies also prefer fully remote operations to reduce office space and save on costs.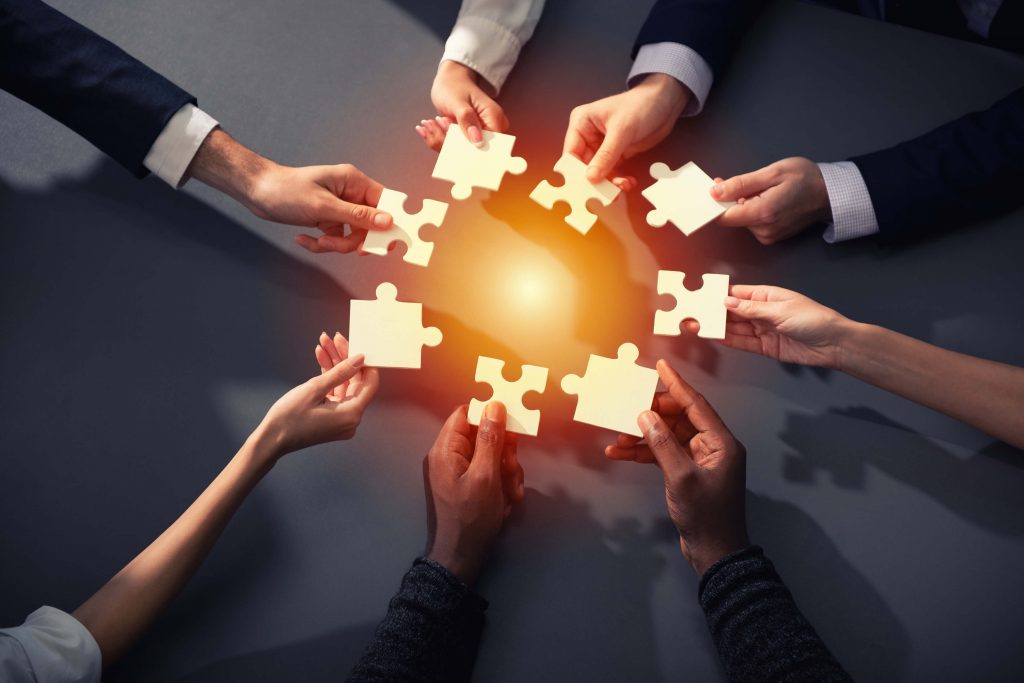 However, from the employee's perspective, remote working brings many struggles. One of the biggest struggles is the process of unplugging after work. They have experienced difficulty in managing time between work and personal life. They are also having concerns with distractions from home. Most of the time, many companies also expect employees to stay connected even after working hours. Remote workers also experienced loneliness and difficulty in collaborating with colleagues as well as having technical issues. 
For many businesses operating remotely, keeping employees engaged can be challenging.  Here are the 10 ways on how to engage remote employees. 
Table of Contents: 
Stay connected through technology

There are many tools available to keep remote employees engaged and to promote effective communication. Communication tools like Zoom, Skype, and Google Meet can help to streamline meetings between all team members. 

Make sure to use video conferencing for face-to-face communication and use video calls as much as possible. With a regular staff meeting schedule, video calls make the employees feel more involved as though they are present in the office.

Ensure that employees can have different platforms available for staying connected. This may be through text, emails, chats, and video calls so that connectivity issues in other ISPs will not hinder staying connected. For those with employees working in different time zones, you may assign a window time or a specific time for them to catch up and attend meetings.

Promote social interaction

Loneliness is one of the struggles of many remote workers. Promote social interaction through various virtual employee engagement ideas, such as hosting virtual meetings for casual hangouts and virtual team-building activities. Flexi work options may also allow remote workers to have a day in a week to work in the office. 

With remote workers in different locations, you may plan company retreats or some weekend outings. This could be a great way to relieve stress, strengthen connections, and promote camaraderie. Likewise, social interaction prevents employee burnout while working from home.

Make them feel that you care 

In this pandemic time, many employees may experience a certain level of stress, whether in work or personal life. Though you are operating remotely, it is crucial to make the employees feel that you care. This could not only motivate them but also amplify the company loyalty.  

Send some fun and thoughtful care packages. For sick employees, you may send a virtual gift card that allows them to purchase certain products such as groceries. You may order a gift hamper which can be delivered to your employee.  

 Make sure that you take the lead to create a balance between work and personal life. Help them unplug after work by setting healthy boundaries around schedules, tasks, and performance appraisals. Ensure that their workload is reasonable and do not require them to answer calls and emails after working hours.

Know their feedback

Proper and holistic communication helps to engage remote employees. Be open to feedback, suggestions, and opinions. Make them feel they are being heard and allow them to voice their concerns. Explain to them the reasons for a new policy, and discuss essential company updates. 

Ensure that they feel they are being valued and they are essential to the company. Give them the responsibility and give them your trust. They are more likely to perform at their best.

Showing appreciation 

Reward system makes one of the great ideas to keep remote employees engaged. It is also applicable to office-based employees. Showing appreciation to employees makes them feel they are being valued and appreciated. This could make them happier and stay motivated to work effectively.

Organize some contests and other virtual activities to keep employees performing at their best. Give some gift cards to the top performers of the month. Top up the commission of the sales representative with the highest sales of the month. Or you may give out a brand new laptop to the chosen employee of the month.  

Keep them updated

Make sure that employees are well-informed about the updates in the company. Will your company be buying new stocks? Are there any upcoming public holidays? Do you have any news to share, team progress, or a new client? Keep your employees updated first. 

Never let the employees feel they are being left out. Send out an email or newsletter to employees for regular updates. These will make the employees feel more empowered with their work.

Project management tools like Trello, Asana and Slack can help everyone stay on the same page. These tools promote seamless project management that allows file sharing, more organized meetings, and easy monitoring of task progress. It supports effective collaboration between team members.

Provide training and support

For new hires, make sure they are familiar with the tools and technology, and provide additional training throughout their onboarding. Ensure that they have information, login credentials, and document access. Be clear about expectations as well as an understanding of company policy. While it enhances employee experience, it also strengthens the connection to the company.

Ensure that they have the tools

If you are shifting to remote working, it is essential to know that not all employees may have the technical requirements for the work-from-home setting. Both new hires and regular employees may experience some issues with remote working. They may not have ISP connections, or their outdated and old computer may not suit their tasks. They may be less equipped to perform their job well in terms of tools, equipment, and resources.

While remote working reduces the cost of maintaining office space and investing in equipment, you may need to ensure that employees have the proper tools and space to make the work-from-home a conducive environment. These remote employee engagement activities provide that they are fully equipped and ready to take on the remote working tasks.

Offer options to work home-based and office-based - flexible working options

Many businesses use a time tracking system to watch the computer activity and log in during working hours. However, many employees are not comfortable in this setup and are concerned about the privacy of their workspace and may resort to leaving the company. A holistic attendance must be building trust between the company and employees and increasing the chance for better performance at work. When you trust the employee, they will likely get the job done more efficiently without close supervision.

Similarly, you can offer different work options to employees. Working remotely improves concentration and keeps them focused on their tasks. But, letting them report to the office once in a while is essential to battle out the loneliness they may likely feel. Let them decide on which setting they can work more comfortably and efficiently. This way, they could feel more engaged at work.

Encourage employee side project

Encouraging the employee to take up a new hobby and make a side project is probably the best work from home engagement idea. Support them on their side hustle and let them control their schedule. If an employee loves to bake, encourage her to sell her baked products to colleagues. You may provide a space, whether at the office or in a digital workspace, where they can post the baked products to sell. It will help the employees leverage their income, and they will feel being taken care of even for non-work-related projects.
Epilogue
Engaging remote employees is challenging, especially in this pandemic. While it may seem complicated, its advantages outweigh the difficulties. However, it may lead to some struggles on the employee's side. To combat these struggles, the company must have different ideas to engage remote working employees to perform effectively.  This employee engagement idea not only fights the struggles but it promotes the mental health of the employees.
Here's why mental health must be on your HR agenda.
In essence, the company must see that employees are happy in whatever setting they are in, especially if working from home. They must be treated well and made involved. The key is to ensure that employees have a good communication line, stay updated with news and projects, and be appreciated for their hard work. In return, they will be getting the job done in a very efficient manner.