Get to know your new Carbonate Dashboard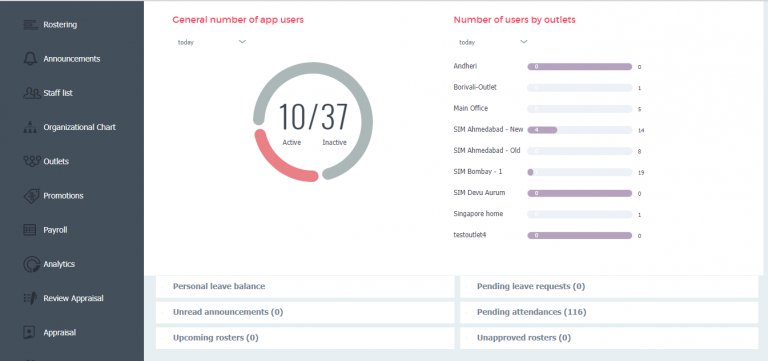 Carbonate, the HR application that we all know and love now comes new and improved!
Significant additions and improvements have been made to the Rostering, Leaves and Settings components of the application.
This series of blog posts covers these updates and today's blog post will guide you through some of the hot new features of the Carbonate Dashboard.
An organisation-wide overview
Clarity and a bird's eye view take center stage with your shiny, new Dashboard. This is where, at a glance, you get to find out about and interact with all the necessary components that relate to you managing your most important asset, the people that keep your setup running.
Even the look of the dashboard has undergone a transformation. In your brand new and improved Dashboard, interactivity takes centre stage. Clearer connections are drawn between disparate but related parts of your organisation, opening your mind to possibilities you may never have known existed.
First of all, you get to see who exactly is and isn't active on the Carbonate application within your entire organisation. A simple overview, as well as a detailed breakdown, is available at the click of a button.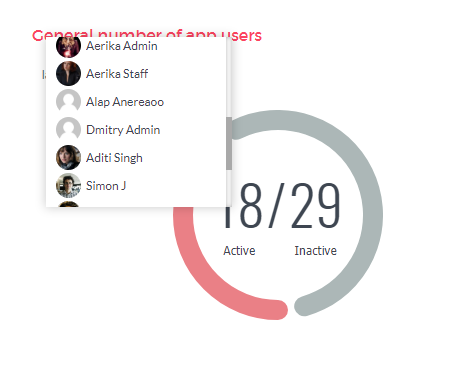 Adjust the filters from a dropdown that lets you select from options such as last 30 days, last 7 days and today) for an even more detailed view.
Similarly, the Number of users by outlets can be filtered by time period and you can also get an organisation-wide highlight of who is and who isn't active at any particular outlet.
In the Web Application, these are conveniently placed above the fold and greet the user once he/she is logged in without having to scroll down.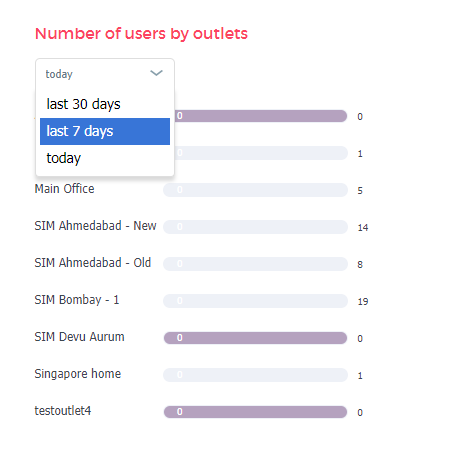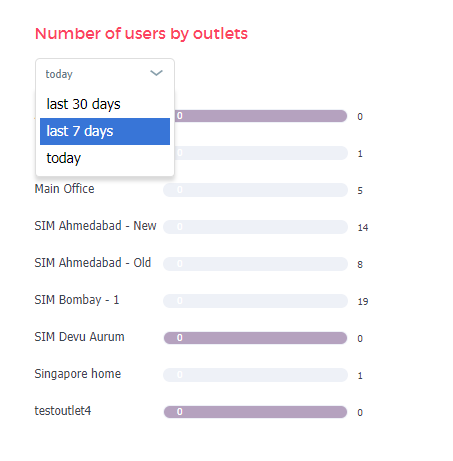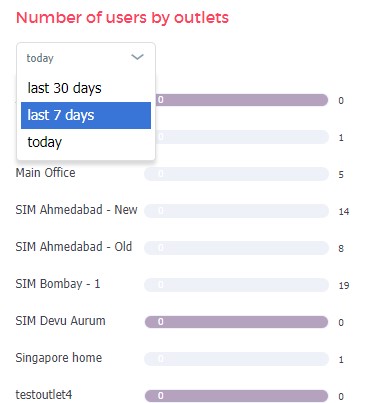 Once you scroll down on the Web Application, you get several quick access items that let you further manage your organisation.
When one is selected, the other items conveniently reposition themselves and sort themselves automatically, cascading into a neatly arranged accordion.

Interconnectivity and Advanced Linkages
Through your new and improved dashboard, you get clearer visibility of active and inactive users and these can be displayed in an interactive Pie Chart as well. you also get an interactive list of outlets to view how many users are active at any given outlet.
Aside from that, a consolidated approach has been taken in the implementation of this latest version with many functions that can be triggered directly from the Dashboard.
You can approve/reject pending leave and attendance requests as well as read announcements and mark them as "Read".
Visibility is another central feature of the Dashboard. Linkage of Modules has been improved and there is an overall seamlessness to the new version that is definitely noticeable.
Leave balance has also become more personalised and you can keep track of how much leave you owe your people. You also get to view Pending leave requests and leaves by categories such as Annual or Unpaid leaves directly from the Dashboard.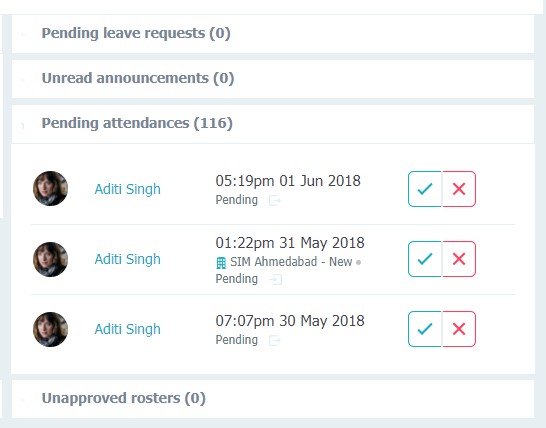 Not knowing what you've missed is an important consideration and we've made these available at a glance from the Dashboard as well. These include Unread announcements and Unapproved rosters.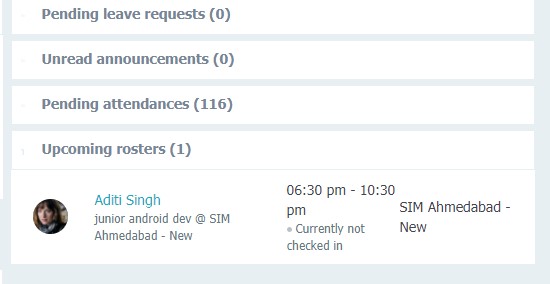 A smarter HR system for a smarter business: Carbonate helps you keep track of attendance and leaves in your company, and keeps you connected to your staff with its built-in broadcasting and promotion messaging tool. Its employee profiles and HR leave management system meet MOM 2016 Employment Act Amendment requirements. Click here to find out more.