Business Development in 2022: Everything You Need To Know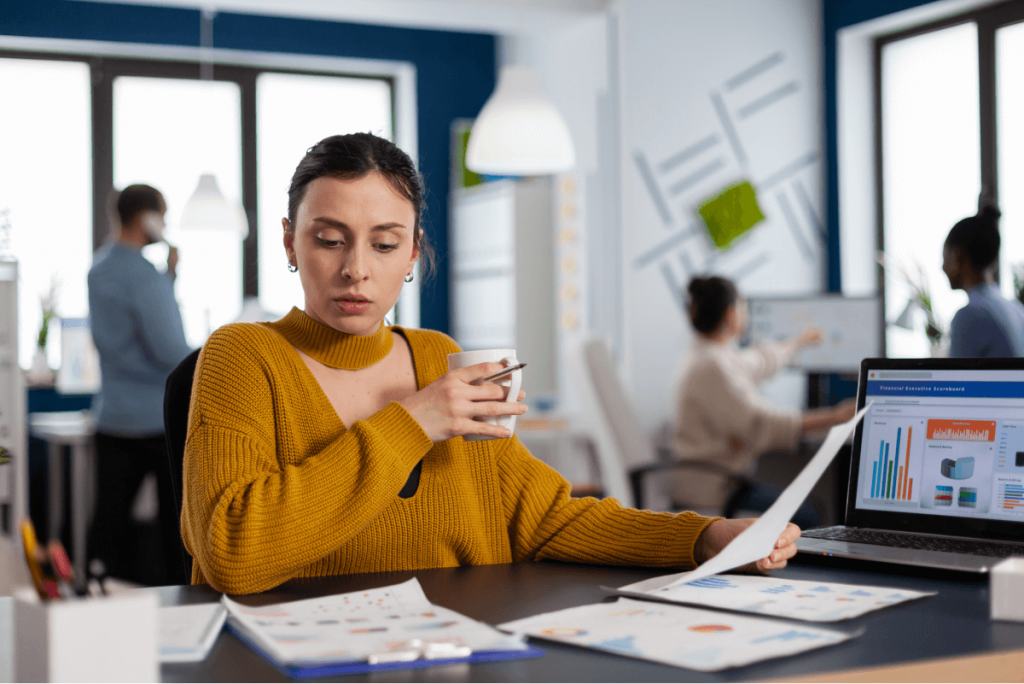 The business world is always changing, and the way in which businesses develop and market themselves is no different. To stay ahead of the curve, it's important to be constantly learn and expanding your knowledge of business development. This blog post will discuss everything you need to know about business development in 2022. From the different types of business development to the different marketing channels that are available, you'll be well-equipped to take your business to the next level. So read on, and prepare for a thrilling year of business growth!
Business Development vs. Marketing
Business Development vs. Sales
Business Development Strategies & tactics
How to create a business development plan?
What is business development?
Business development pertains to the processes, strategies, and tasks intended to expand opportunities. It will create long-term value for a business coming from stakeholders like partners, clients, and markets. These could be business expansion, increasing revenue, making strategies, or signing up new partnerships.
Business development researches and identifies new business opportunities. It is pursuing a strategy for the new market, looking for growth areas, identifying trends, generating leads, etc. Business development is closely associated with marketing and sales. Generally, business development is broad. 
Let us take a closer look at how they are different?
Business Development vs. Marketing
Business development roles may seem to have cover marketing, but they are different. The marketing department is tapping into the target market, the customers, using advertising and promotional activities. It is how you will position and promote the company in a very competitive market.  
Marketing aims to influence the customers to buy the products, converting the promotional activity into sales. Whereas business development focuses on acquiring new distribution relationships and channels.
On the part of the marketing department, business development can allot a specific budget that the department can work on. Suppose the allocation for the marketing department is higher. In that case, the team can facilitate more aggressive strategies like roadshows, sponsorships, free sample distribution, cold calling, etc. If it is smaller, the marketing team can adopt a passive approach like online advertisements, billboards, etc.
Business Development vs. Sales
Business development is mostly associated with sales. They could be similar in a few ways, but business development goes beyond the sales function. For example, the business development strategy for this year is to study the potential for expansion. After thorough research, business development can determine that Singapore has the best location for growth. Then, it will determine which among the products will be introduced in Singapore.
On the other hand, the sales team would conduct their own sales strategy to aim for revenue based on the business development strategy. The sales team will conduct specific plans and activities to target the customer base and meet the desired revenue.
Business Development Strategies & tactics
Business development strategies and tactics is a document that contains the strategies, tactics, plans, and essential information that will be used to accomplish the goal determined in business development.
Here are the most common business development strategies and tactics in Singapore.
Networking

Whether you are a local small business or a multinational corporation, networking is the key to growth. It allows access to opportunities that you might not just be able to find on your own. It helps form relationships with others to assist the business find new customers and partners. Simply, it is making you known.

With many travel restrictions and other varying country-by-country protocols and regulations, face to face networking may not be more feasible than in the pre-COVID era. With digital networking through social media platforms and other communications channels, networking became faster and cost-efficient than ever. 

Referrals

Referrals are often sourced out from networks and satisfied customers. When you establish a relationship, they may refer to new business, new customers, and new opportunities for you. When a customer is satisfied, they may voluntarily give you new customers through word-of-mouth marketing. 

While a referral is passive, this 2021 and onwards make referrals a lot more effective than before. Digital strategies accelerate referrals, such as joining LinkedIn, one of the social media platforms frequented by professionals and other businesses. Adding links for referral submission, offering a referral commission, and asking and giving referrals are strategies you can use digital tools.

Sponsorships and Advertising

When a pandemic speeds up the digital transformation of many business operations, sponsorship and advertising became the most promising strategy. Sponsoring events that go live online are more likely to reach more people of all ages in minutes. Sponsoring influencers also increases sales conversion because they tap directly on their followers.

Advertising is more prevalent in online platforms, and it can be everywhere. Online ads can be on a website, social media, communication apps, mobile games, mobile apps, etc. Online advertisements are well-targeted because of the AI technology that can match a person's profile to the desired profile of target customers.  

Outbound Telemarketing and Email 

Outsourcing telemarketing for outbound telephone and mail is getting more popular. Many countries have an increasing number of outbound telemarketing companies. Outbound telemarketing is composed of well-articulated professional agents in sending a relevant message directly to a person. This business development strategy increases the number of quality leads that can be passed on to the sales team.  

The email strategy is also more appealing because of many digital tools and technology. Preparing the flow of the email is the key to influence the reader to perform the desired call-to-action.

Thought Leadership and Content Marketing

Business development strategy uses thought leadership as an indirect way to acquire leads, open up new opportunities, and ensure growth. Thought leadership and content marketing make the company demonstrate the expertise and how they can solve the client pain points. This approach conducts webinars, public speaking, blogs, and websites and optimizes these contents to drive more traffic.  
Business development across departments
There's no stopping the business development revolution! In the coming years, the demand for business professionals with strong skills in sales, marketing, and customer service will only increase. 
1. Sales
Sales is the lifeblood of any business, and without it, the company will slowly die. It's important to keep track of your progress and measure results periodically. You can use various methods such as cold calling or email marketing to increase sales. However, if you want your business to be successful, you need a good sales team in place - it doesn't come for free! If you haven't already guessed it by now- Sales is essential for any business. If not handled well over time, this pillar can gradually erode the foundation of your enterprise - resulting in lost customers and financial instability
2. Product Management
Product management is the process of overseeing the development, marketing and delivery of products. It's vital that you are able to properly identify customer needs and meet them in a timely manner. In addition, product managers must also have a clear vision for the product they're working on as well as be able to articulate it to others. If all these requirements are met, then there's no doubt that your business will see increased sales and profitability through effective product management.
3. Vendor Management
Vendor management is an important part of the business development process. By knowing your vendors and their product/service offerings well, you can keep things on track and avoid any misunderstandings. It's also important to build a good relationship with them so that both parties can benefit from it in the long run. By keeping all these points in mind, you will be able to efficiently manage your vendor relationships - ensuring smooth transactions and healthy growth for your business!
4. Lobbying, networking and negotiations
Developing a successful business development strategy is not easy. In fact, it often requires hard work and perseverance. However, if you are able to stick to your plan and follow the right procedures, you will be well on your way to success. In order to get started with negotiations, it's important understand the key principles of bargaining - such as BATNA (Best Alternative To A Negotiated Agreement). 
Furthermore, networking is an essential tool in any businessperson's toolbox. Without establishing strong relationships with influential people in the industry or sector you're looking into developing a deal for-profit or non-profit organization- there is little chance of success when negotiating either type of contract. It's also crucial to stay up-to-date with current trends so that you can make educated decisions about which methods will work best for your particular situation.
5. Strategic Initiatives or Partnerships
Creating successful business partnerships and initiatives starts with identifying the right ones. Always keep in mind the long-term benefits of any partnership; it could lead to increased sales, growth, and success for your business! The process of developing a successful business development strategy is a continuous cycle that starts by identifying your target market. You need to identify who they are, their needs, and how you can meet them through marketing campaigns or other strategic initiatives. 
Once you have this information at hand, it's time to develop a plan of action that will help you reach them. This might involve setting up meetings with key decision makers or conducting focus groups among potential customers. Remember - the more informed you are about your target group and their needs, the easier it will be for you to find opportunities that work well for both parties involved!
6. Marketing
Marketing has evolved over the years to become a key component of business growth and success. Today, it encompasses a whole range of activities from product promotion to lead generation to closing deals. To be successful in this field, you need a well-rounded marketing strategy that covers all aspects of your business. Moreover, the role of marketing in business development has also changed over the years – it used to mainly assist with the acquisition or retention of customers but today, it is seen as an essential part of building long-term relationships with clients and generating new leads for businesses.
How to create a business development plan?
Business development is worth nothing unless it is well documented in a business development plan. Here are the steps to develop the plan.
Define the target market or audience and be specific. Getting a general audience like people of all ages from every demographic is not effective. You need to define a chunk of this market and focus on this.

Get a better insight about the target audience - their issues, buying behaviour, and competitors.

Take the excellent positioning. What makes you different? Why would the customer choose you?

Pick a broad strategy to reach, engage, and convert.  

Decide on the best business development tactics and start formulating the steps, budgets, and resources.

Make sure to have an evaluation of the strategy to monitor the effectiveness and minimize any untoward impact.
Bottomline

!
In Singapore, business development in 2021 is critical. More and more companies are gearing toward digital transformation and automation to improve business processes. Business development before this year is outdated and should re-align to the present highly competitive business world.