5 key HR trends you need to watch out for in 2019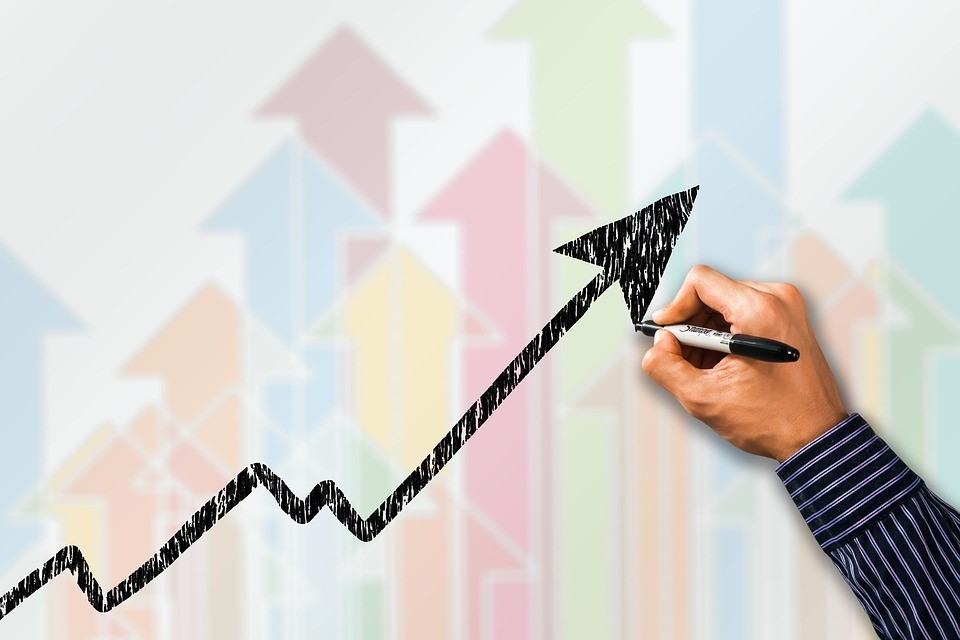 The way businesses manage their people should be dynamic. Many key turning points and trends in 2018 revolved around digital and how HR could become better enhanced by it.
The global human resource management (HRM) sector is projected to reach $30 billion by 2025 and by now, it's probably safe to say that the development of innovative HR solutions is exploding.
Now, as we approach 2019, a slightly different set of focal points may have the potential to further transform the field of HR as we know it.
Once again, trends are beginning to catch the attention of experts and it seems that this year's focus will be largely on specific industries and how digital transformation capabilities can become more 'tailored'.
HR has traditionally been a field overburdened with complicated processes but, due to innovation, all that seems to be changing (for the better). Here are just some of the more prominent HR trends that you might see come up in 2019.
People Analytics
Research showed that 2017 saw a dramatic change in companies' focus on people analytics. People analytics (formerly a niche that didn't capture much attention or funding from management) has seen many parties seeking to begin implementing data in order to create a people analytics database. The trend is expected to continue forward in 2019 and you could see a better understanding of how to analyse people, coupled with a level of data mastery never before seen in the HR industry. Executives could become more educated on how to capitalise on this data. In fact, additional positions in data management might emerge from this development.
HR Innovation Labs
Innovative HR solutions that solve real-world problems and enhance efficiencies within the corporate construct can be seen. "HR Innovation Labs" are stepping into the spotlight, as big organisations like Deutsche Telekom and RABO bank, invest in teams that focus on HR innovations and the possible applications of HR Tech.
This experimentation with new technologies is seen by many as a positive development. It's an upper hand for organisations as they begin to hyperfocus on digital empowerment, while HR tech providers benefit from working with sophisticated clients. Overall, it's shifting the image of HR from slow and traditional, to fast and innovative.
Blind Hiring Technology
Bias hiring processes are age-old issues that haven't completely been wiped off the HR industry just yet, but there's progress being made and that progress is expected to accelerate. Companies could increase their use of technology to remove unconscious bias from the hiring process by 30% in 2019.
This focus on increasing diversity aims to improve company-wide performance and rejuvenate the structures of workplace culture. It's already on the rise. A HR survey by Harvey Nash found that organisations are increasingly expanding diversity hiring goals to focus on inclusion around gender, ethnicity, culture and age. However, bias is still somewhat prevalent throughout the resume screening process. This might be implicit or unconscious and may not be completely eradicated anytime soon. However, vital progress is being made nonetheless.
HR is still about people
The human element is still a very challenging thing to replace and HR leaders are becoming more aware that human behaviour is not as easy to predict, even with access to databases of people data. Take football for instance, which is a domain that very effectively defines good performance through solid data gathered inside and outside the field. It's still very difficult to predict the future success of young players. In the same way, corporate HR encounters the same problem. 2019 may see a revival of people-oriented management by people. Machines are still slightly inept at successfully evaluating deep behavioural traits that managers, employees and HR professionals all share.
AI-optimised HR Operations
AI-driven HR technology innovations are predicted to increase by 35% as the new industrial revolution paves a way to smarter, more precise and more meticulous digital capabilities. Companies throughout the world are beginning to leverage on AI technology to accurately identify data opportunities, improve internal workflows and increase productivity, among other things.
Machine learning, which is a specific application that's derived from AI, can incorporate data in order to learn, identify patterns and make vital decisions with regards to management. Additionally, AI-embedded HR technology may also improve employee experience, treating them as if they were loyal customers. This, in turn, improves employee engagement and ultimately enhances company culture. It also makes it easy for organisations to respect the employment act.
As the future unveils itself and reveals amazing opportunities for HR, companies are transitioning in droves from conventional structures of people management to more sophisticated, less cluttered and increasingly powerful structures. Only time will tell how the rest of 2019 will play out as HR adopts these new developments.
A smarter HR system for a smarter business: Carbonate helps you keep track of attendance and leaves in your company, and keeps you connected to your staff with its built-in broadcasting and promotion messaging tool. Its employee profiles and HR leave management system meet MOM 2016 Employment Act Amendment requirements.
Click here to find out more.