ROSTERING
Assign the right person at the right place in the right time to do the right job.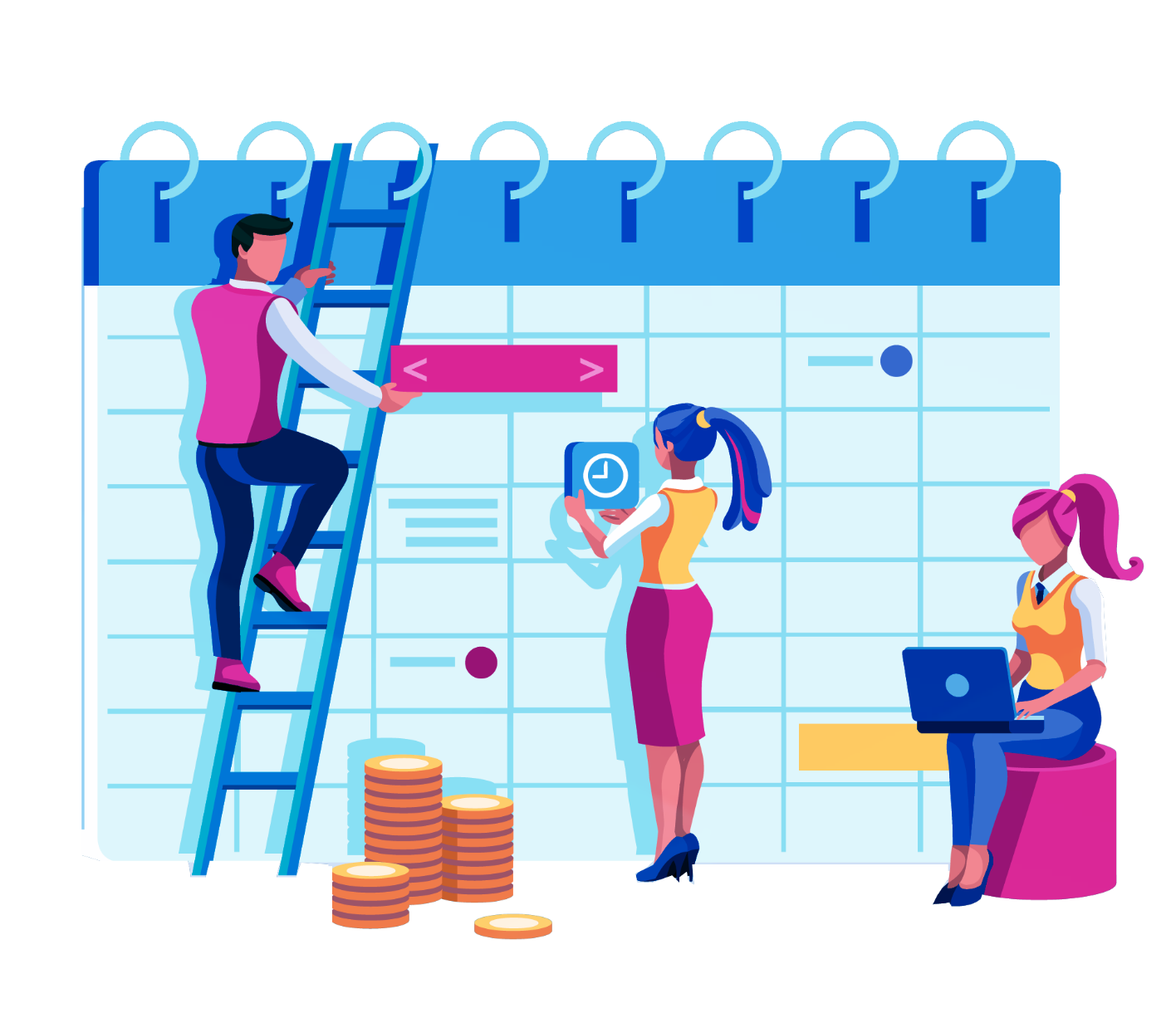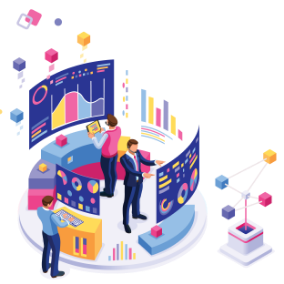 Eliminate errors
Remove any potential of collided working schedules and empty spot.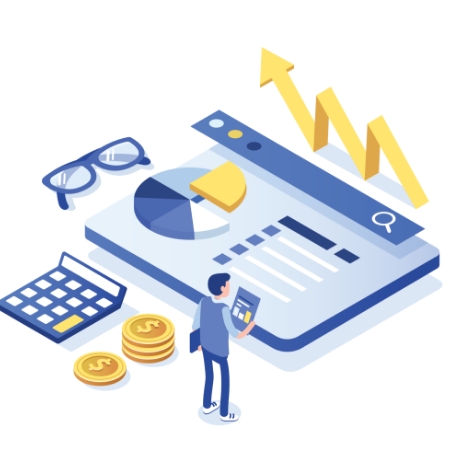 Improve productivity
Balanced shift is the key to improve productivity and harmony at work.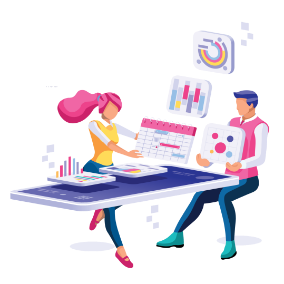 Maintain transparency
Open schedule and workloads help business maintain transparency.
View roster
Birds-eye view of your employees' schedule and availabilities.
Delegate the job
Schedule shift effectively and delegate the job efficiently.
Powerful dashboard
You can copy the task and set it on selected date or make it as routine.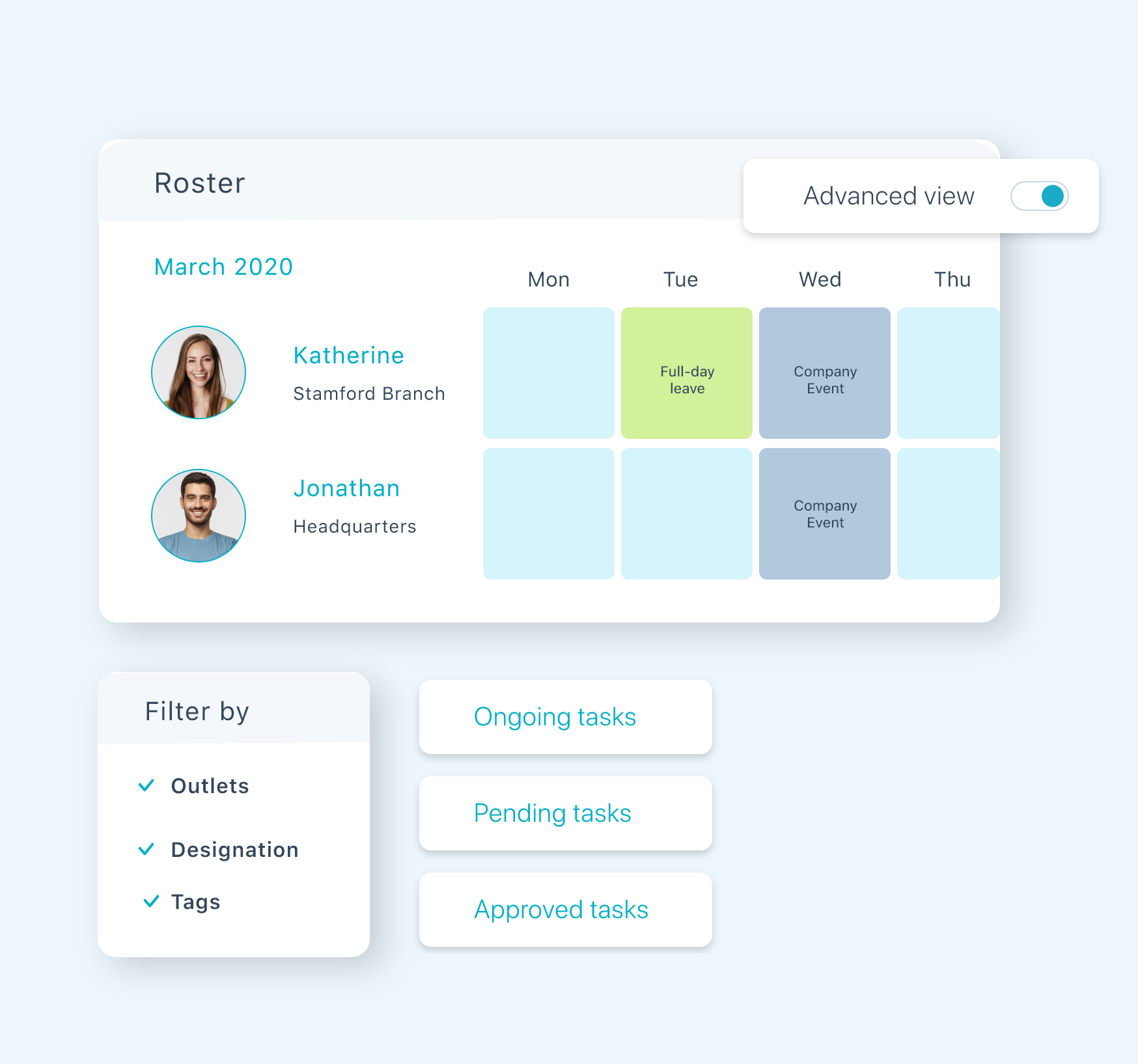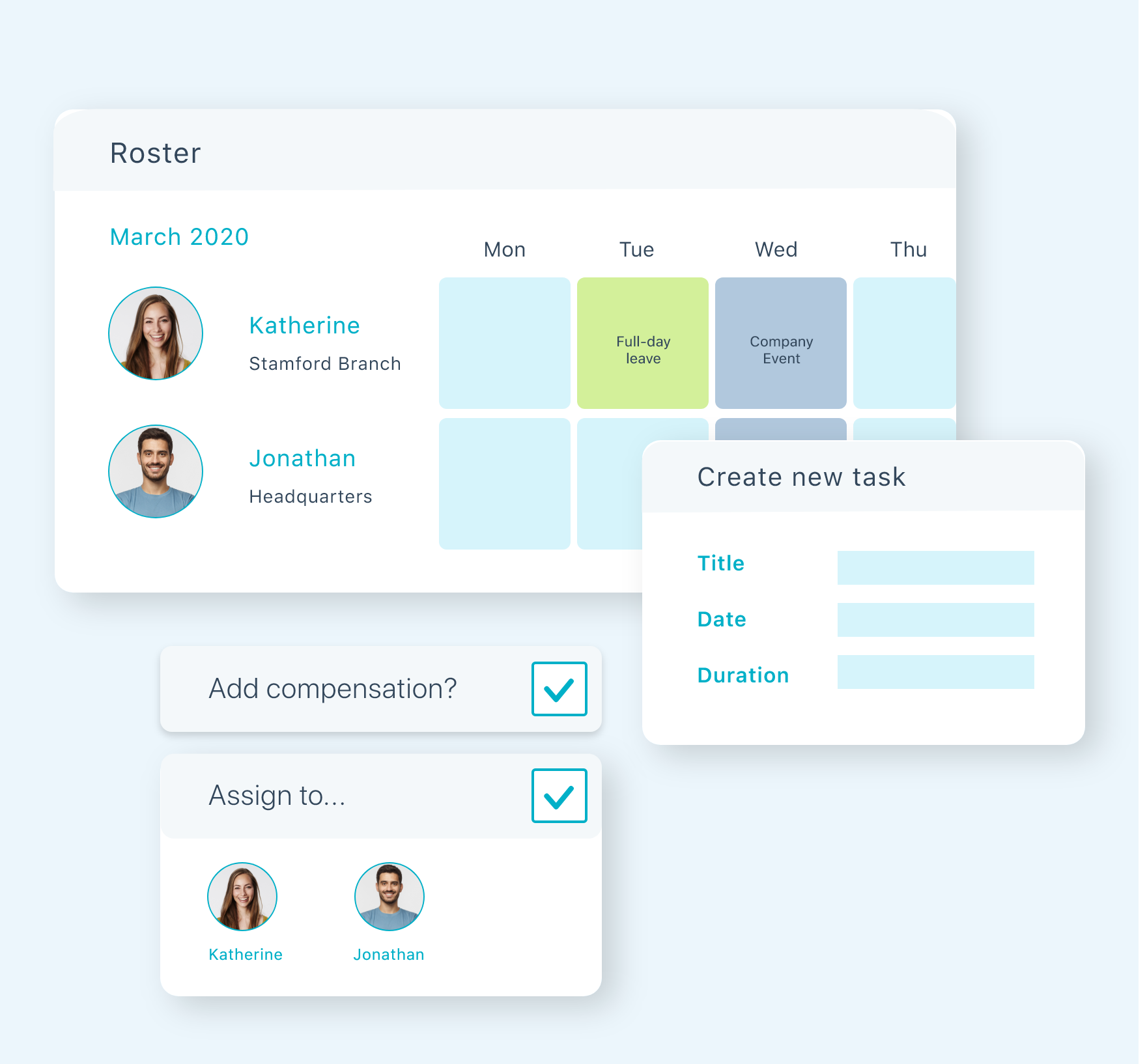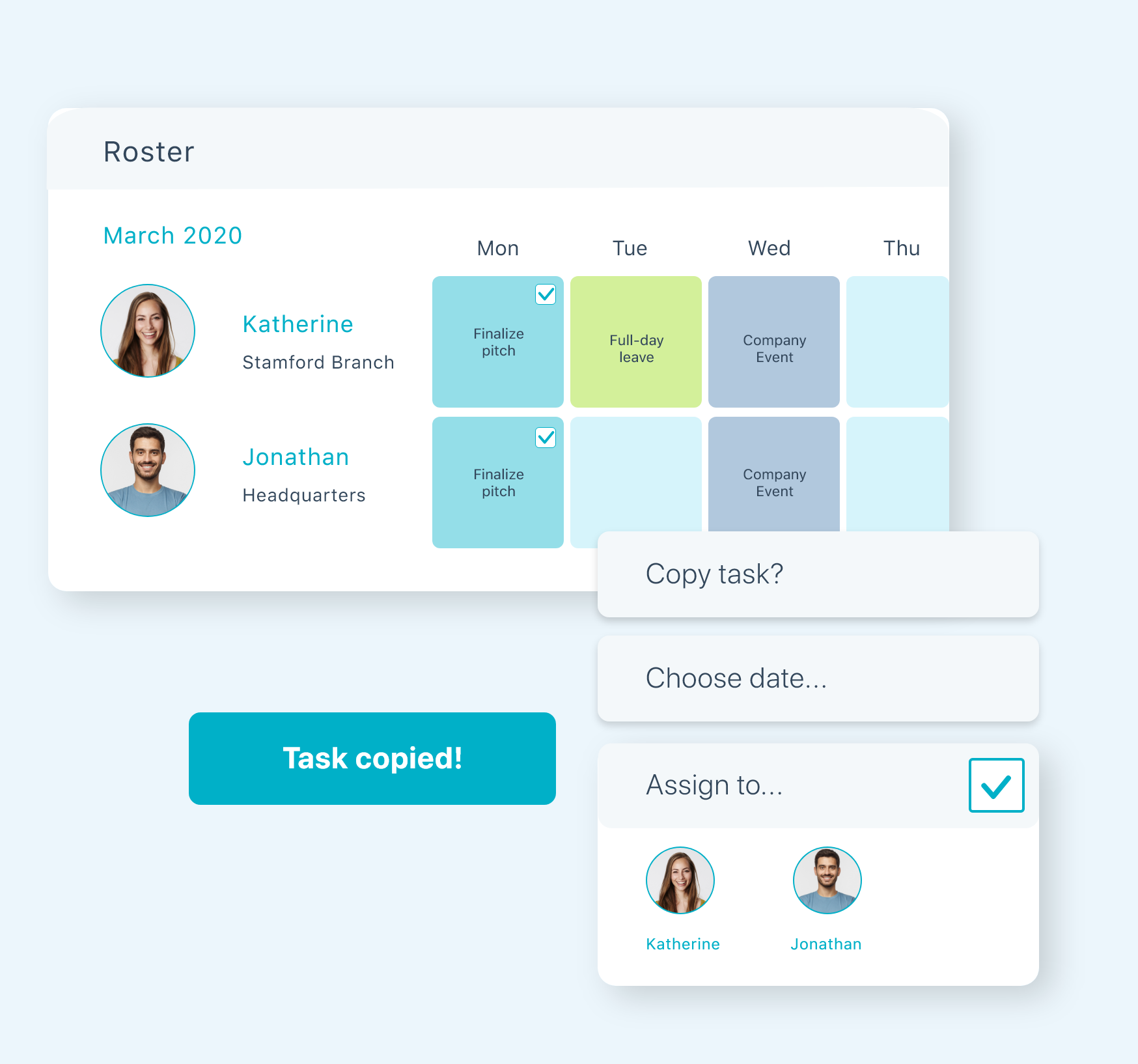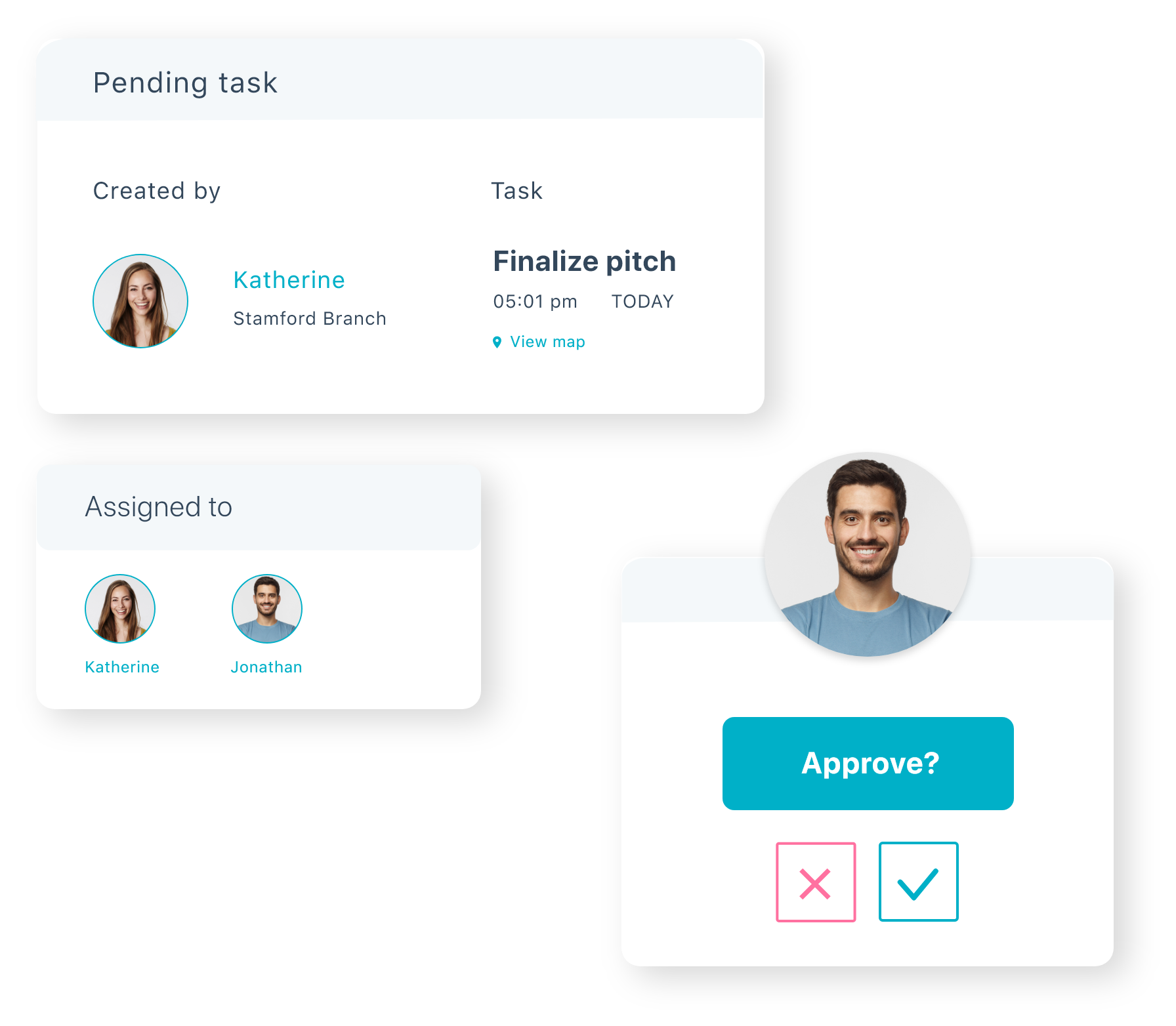 01
Self-service roster system
Our system works both ways. You can also encourage your employees to independently submit their proposed schedule, so you can simply approve/decline it.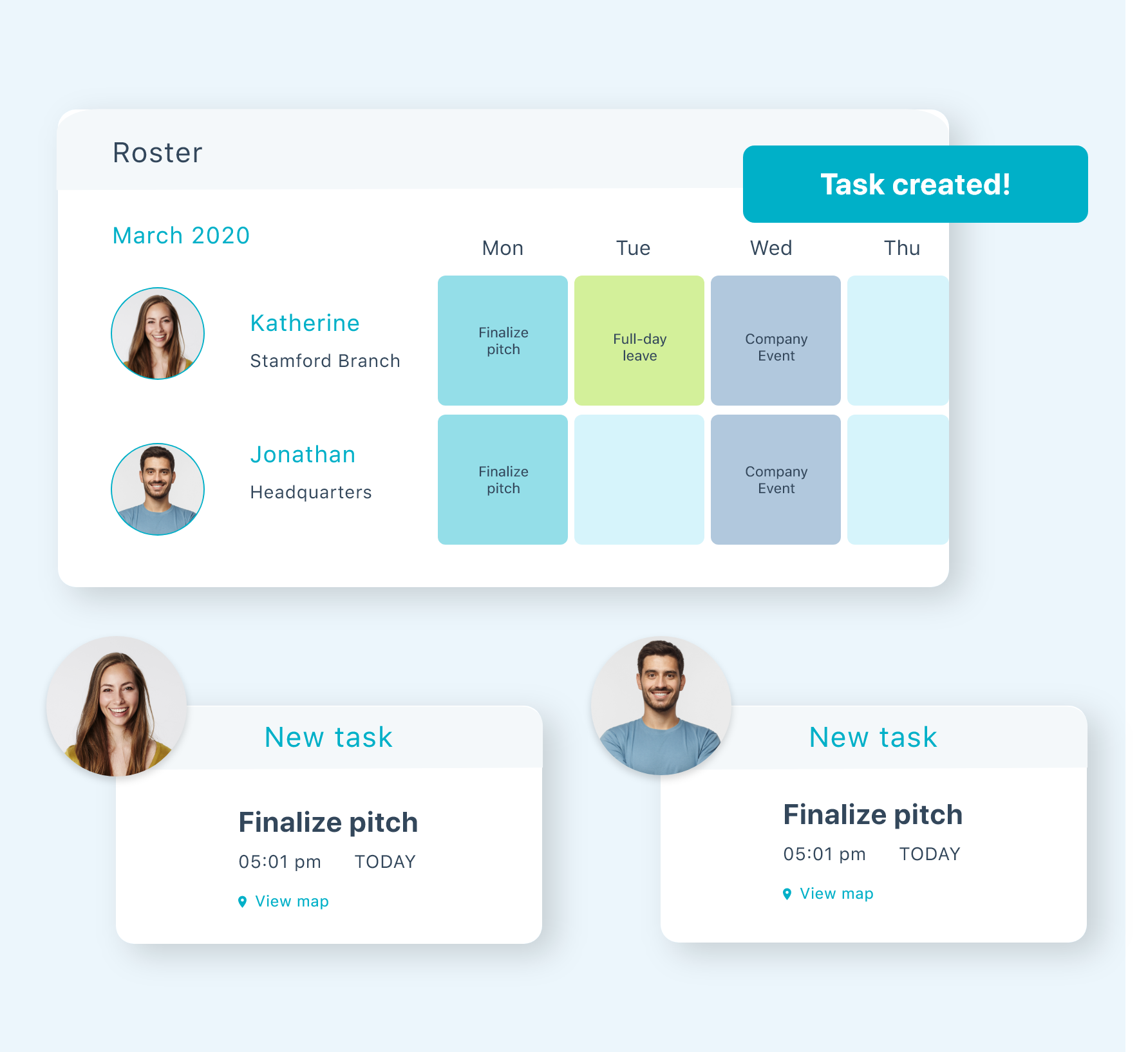 02
Generate multiple tasks
Speed up your schedule processing by copying the selected task. Choose one task to copy, multiply it, and make any additional changes if necessary.
Check out other features!
Have any question? We'd love to help!
Don't be shy to tell us more about your details and we'll get in touch with you at the speed of light.