Leave Management
Simplifying your leave process.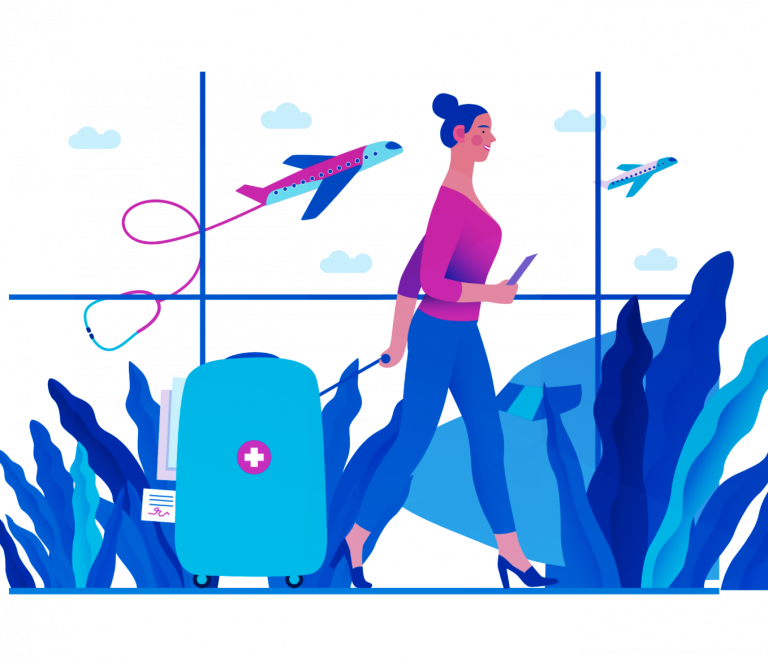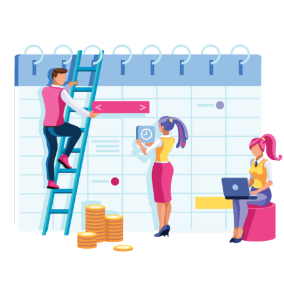 Avoid sandwich leaves
Minimize conflicting leaves within the same department or outlet.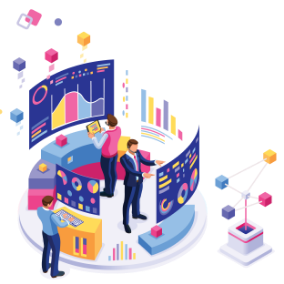 Auto-calculate leave
Carbonate will automatically calculate your leave quota for you.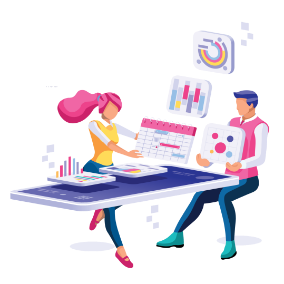 Get notified
Design an approval system in Carbonate for your employees.
Plan leave
Create holiday calendars for your employee based company's requirement.
Manage leave
Employee leave management software allows employees to manage leaves efficiently .
Apply for leave
Apply leaves without hurting organization's process and productivity.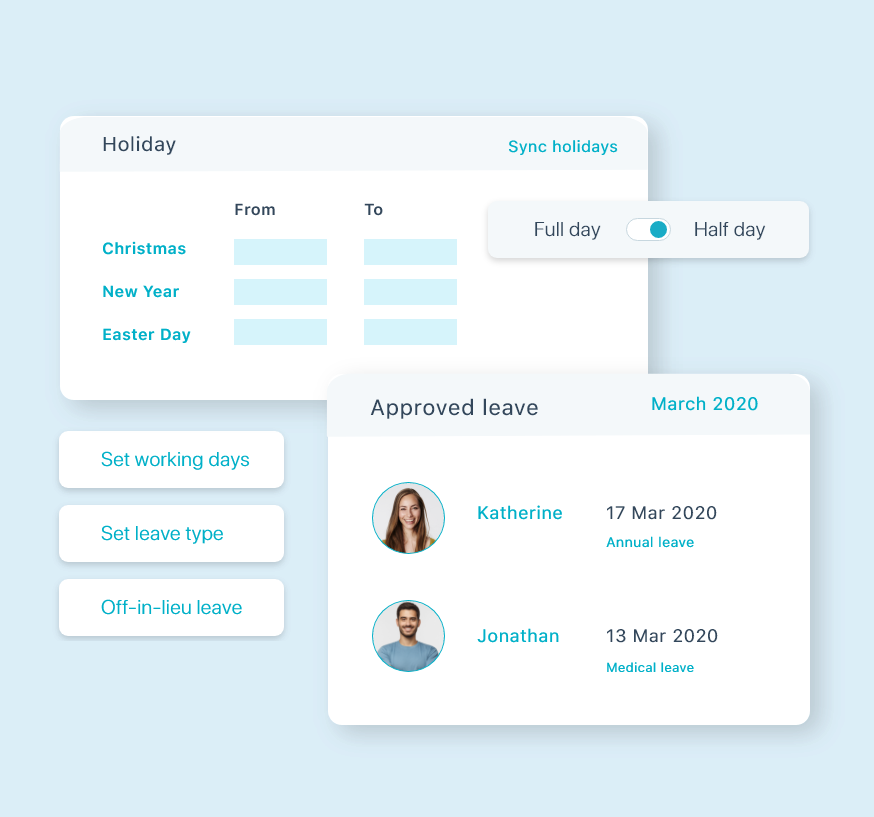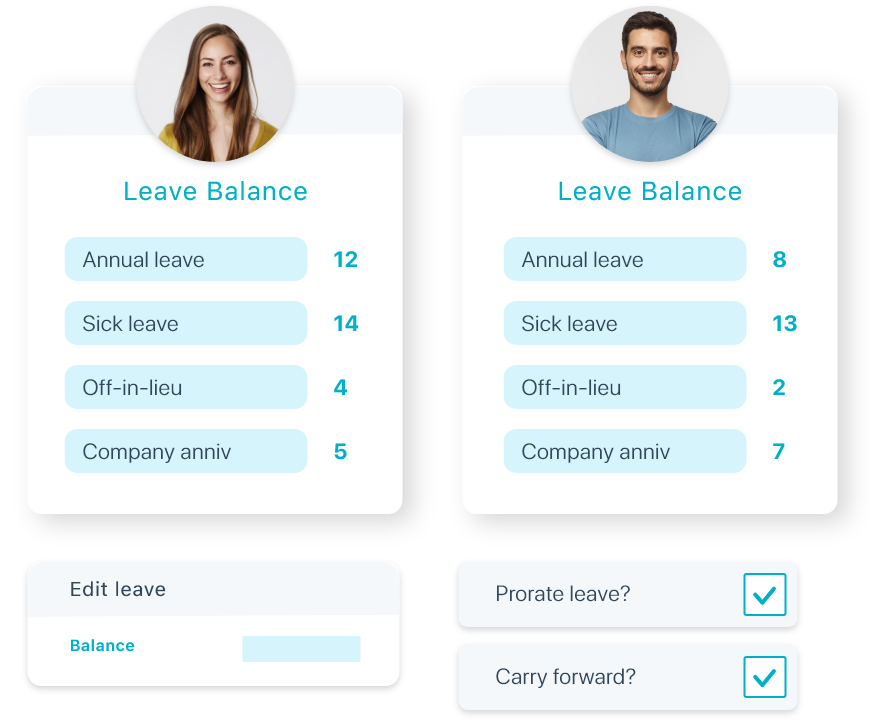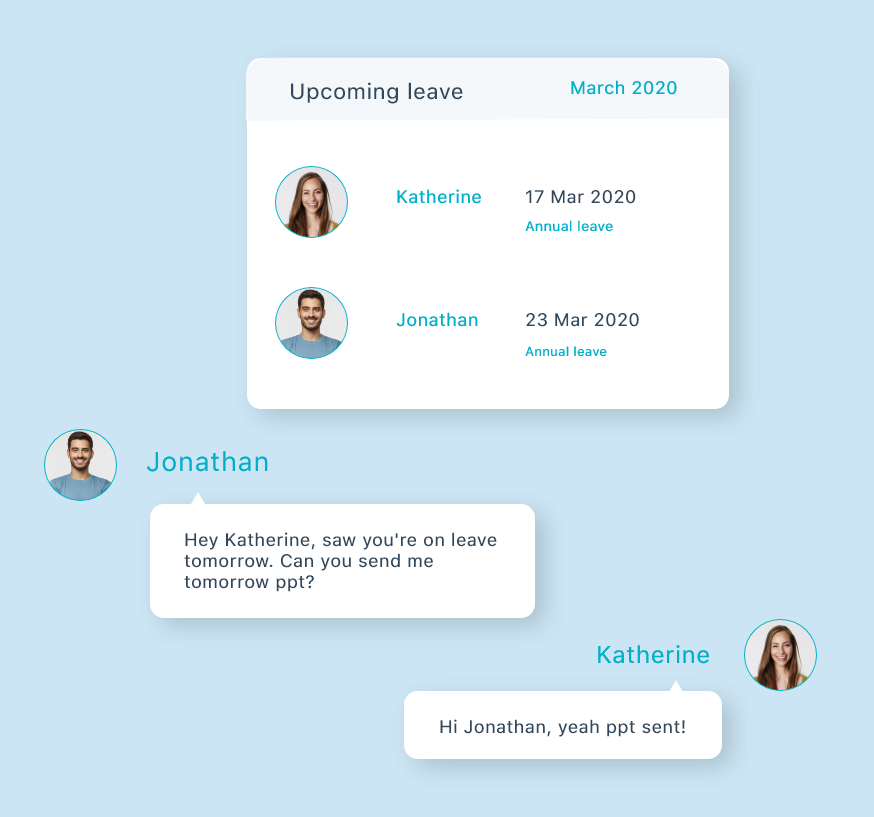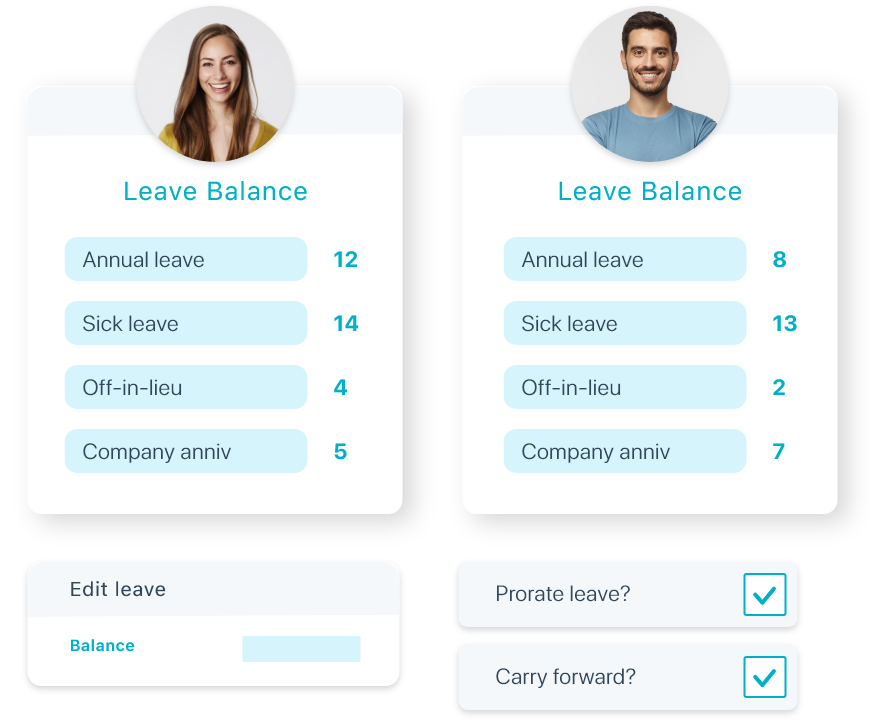 01
Leave balance
Using Carbonate, you will be able to check your current leave applications and check your balances. There's also customized settings to carry forward leaves and off-in-lieu.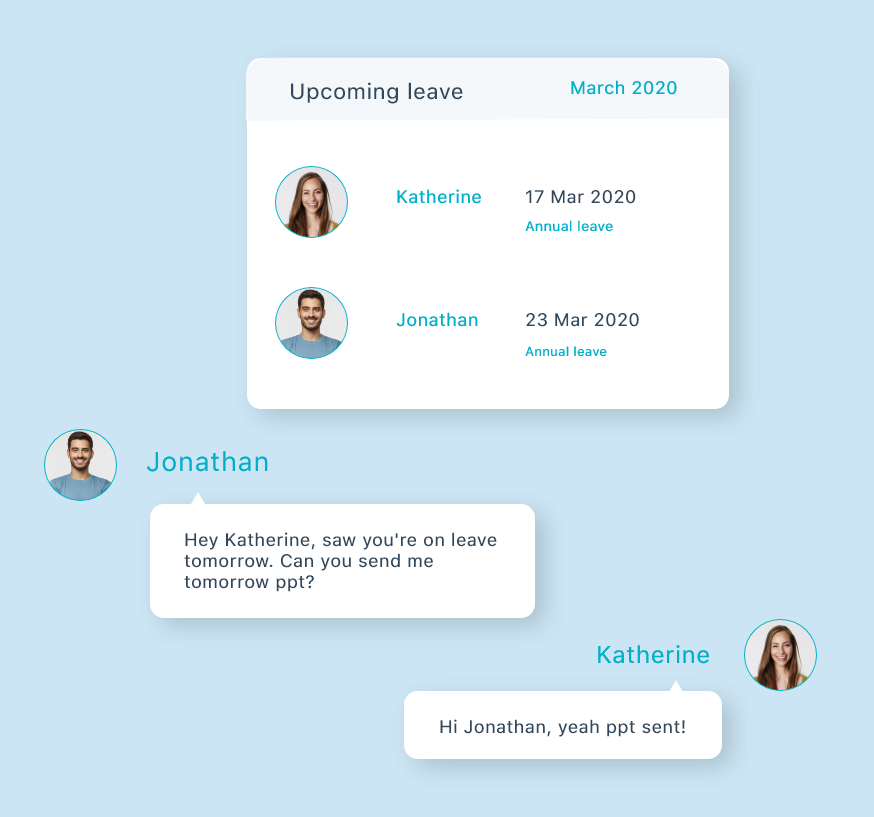 02
Upcoming leave
Using Carbonate, you will be able to check your upcoming leaves that allows employees to enjoy break from work to come back refreshed and recharged.
Check out other features!